By CHILA NAMAIKO –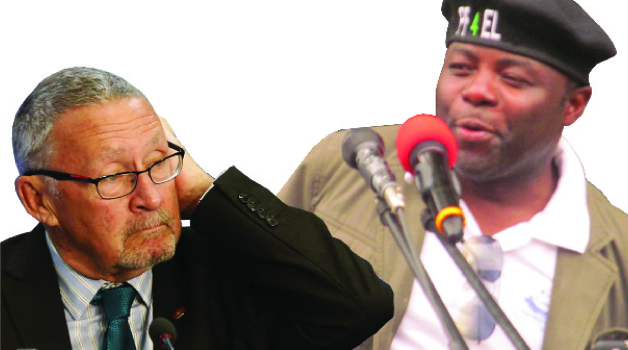 PATRIOTIC Front (PF) youths have challenged former vice-president Guy Scott to resign from the party on moral grounds instead of constantly issuing attacks on President Edgar Lungu.
Dr Scott was quoted in The Post newspaper on Thursday last week pledging to continue causing havoc in the PF until President Lungu and the PF were removed from power.
While still in the PF, as the party's member of Parliament for Lusaka Central, Dr Scott had persistently taken an opposition stance in the ruling party.
PF youth national chairperson Stephen Kampyongo said it was naive for Dr Scott to allegedly speak ill of President Lungu using the media.
Mr Kampyongo, who is Local Government and Housing Minister, told journalists in Lusaka yesterday that Dr Scott, being one of the senior party members, needed to lead by example in disseminating messages of goodwill to the people of Zambia, especially that he had served as a Republican vice-president.
"I want to express my disappointment with the sentiments attributed to the former vice-president (Dr Scott). We need to learn from elders how to progress in leadership, but the sentiments attributed to him  are really discouraging and I think he needs an introspection on the opportunity the people of Zambia gave him," Mr Kampyongo said.
He said Dr Scott should not bring about divisions but work towards helping to foster peace and unity in the country instead of turning against President Lungu.
Dr Scott was unreachable for a comment by Press time.
Meanwhile, PF deputy secretary general Mumbi Phiri said the ruling party was ready for the elections and that President Lungu would not be detracted by his critics in the quest to continue to develop the
country.
Ms Phiri said the PF would continue to carry out issue-based campaigns.
She was speaking when she featured on Zambia National Broadcasting Corporation (ZNBC)'s Sunday Interview.
"Those that are attacking the ruling party have their own issues and those that have left PF have not been genuine members. I can assure you that the elections will be free and fair without any political violence," Ms Phiri said.
She said the PF had done its best to warrant the people of Zambia to continue supporting Mr Lungu and dismissed claims from some sections of society that the ruling party wanted to rig the elections.