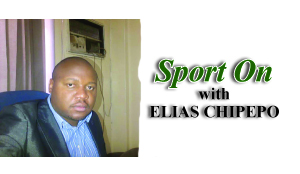 SO Zambia will not be part of the 2017 Africa Cup of Nations (AFCON) finals in Gabon, a country where we made history in 2012.
So painful I must admit because qualification to the AFCON has become like a birthright for us, and being denied of such a right hurts badly. Gabon seems to hold so much mixed emotions for Zambian football.
From the 1993 plane crash disaster in Libreville to the 2012 first AFCON victory and now failure to go back to the country where we could have won our second title.
What is most hurting about our failure to qualify for the 2017 finals is being eliminated by minnows Guinea-Bissau… yes, we failed to beat them both home and away and our dismal performance in both games is the main reason we are out of the race.
Most of us watched the game and it is a known fact that the Algerian referee made some questionable decisions yes but reaching an extent of petitioning the game is rather unfortunate and embarrassing to say the least.
I believe we did not do our homework and the questions surrounding the game against Guinea-Bissau just exposed our flaws.
Our performance was way below par albeit the technical bench's poor decisions.
I understand the Football Association of Zambia (FAZ) has raised some queries with CAF over the game.
Although FAZ has not officially told us what precisely they have petitioned, reports reaching me indicate they have protested the use of goalkeeper Papa Nasse whose nationality is questionable.
Prior to the game, the Zambian officials questioned the nationality of Nasse, Idrissa Camara and Rudinilson Silva.
I find that to be ill-starred because FAZ should not be that gullible, wanting to use the back door to qualify to the AFCON after failing the right channel; no. Qualification should be done on the pitch and not in boardrooms.
These are the wages of failing to win games. Let us work hard on the pitch and not promote laziness. I think Guinea-Bissau cannot be that ignorant to make decisions that can cost them.
If and only if the petition went in favour of the Chipolopolo, I will not be part of the Zambians that will celebrate. Zambia is a big footballing nation whose qualification like always should be straightforward.
The news could not get worse as another disaster awaits the coachless Chipolopolo squad at the COSAFA Castle Cup squad.
I don't know how many times the issue of national team coaches has been talked about and now we have a serious crisis.
Champions League envoys, Zesco United have withdrawn their coach George Lwandamina from the national team, as if that is not enough, the two newly appointed assistants Aggrey Chiyangi and Elijah Chikwanda have also been withdrawn owing to club pressures.
Why put ourselves under such unnecessary pressure? Why not engage someone on full-time? Did we ever think Lwandamina will manage the duo roles especially that his club has continental load?
A national team coach should be fully contracted by FAZ to avoid such unnecessary pressure. We only have a week before we play our first game at the COSAFA and the team has no stable coach. This is unacceptable!
Let us interact on eliaschipepo@gmail.com or
elias.chipepo@times.co.zm and remember to interact on twitter @eliaschipepo.