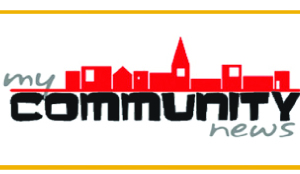 By CHIPEMA SAKAIMBO –
THE Lusaka City Council (LCC) has threatened to confiscate all bonanza machines operating in undesignated areas such as markets and streets.
LCC public relations manager  Mulunda Habeenzu said the council would conduct a clampdown because several people were flouting regulations attached to the game machines.
Mr Habeenzu disclosed that despite the local authority confiscating 140 machines in the township markets of Lusaka, some people were still conducting bonanza businesses in those areas.
He explained that the local authority would be compelled to confiscate the machines because they were becoming a nuisance.
Mr Habeenzu said once the machines were confiscated they would not be released until the owners met conditions stipulated by the law concerning gambling.
He said all the bonanza machines should be in Casinos and only accessible to people above the age of 18 and not on the streets, homes and markets.
"When these gambling machines are placed on the streets and in markets, they attract children and corrupt their mind socially and academically.
"That is why the council will ensure that all bonanza machines are only found in right places," said Mr Habeenzu.
Serenje residents demand end to early marriages
By THANDIWE MOYO –
RESIDENTS of Serenje District have called on the Government to come up with stiffer punishment against elderly men perpetrating early marriages and teenage pregnancies.
The residents, who were dismayed by increased numbers of early marriages perpetrated by elderly men, said there was need by the line ministry to ensure that stiffer punishments were imposed to curb the vice.
In an interview with the Sunday Times, Mwila Kunda wondered why Government officials were not acting on the vice since reports had already been taken to responsible offices for action.
Mr Kunda was speaking on behalf of the group who complained that parents in the area were scared to take their children to various schools which were in far flung places because they were being molested by elderly people on their way to school.
He said the only effective method of stopping early marriages was the introduction of stiffer punishment against men having sex with young girls.
"These elderly men do not care the implications that come with early marriages as most of them do not value education," he said.
Another resident, Abigail Mwesa said parents should also talk to their children especially the girl-child on the dangers of indulging in early sex.
Ms Rose Matafwali a teacher at Boma Secondary School in Serenje said parents had a bigger role to play in their children's lives especially on sex-related issues.
She urged parents in the area to attend groupings that teach the community on how best they could stop early marriages.
LWSC to upgrade sewer systems
By JAJAH COULIBALY –
THE Lusaka Water and Sewerage Company (LWSC) has disclosed that plans are underway to upgrade sewer systems in Lusaka to improve sanitation.
The project which is developed by the Lusaka Sanitation Project and funded by the World Bank is aimed at addressing the challenges of sanitation the city was faced with.
LWSC public relations officer Nshamba Muzungu said the city would soon have proper sanitation to end waterborne diseases especially in peri urban areas.
"Once the project starts, areas like Chawama, Garden, Mtendere and Chaisa townships would have flushable lavatories," he said.
Mr Muzungu said that an underground system would be developed around Lusaka to facilitate the trapping of latrine faecal matter to prevent it from contaminating the water table.
"People have boreholes in peri urban areas and you find the water they use is contaminated causing diseases like cholera, typhoid, and diarrhoea," he said.
About 70 per cent of Lusaka's population was using pit latrines and that only 29 per cent were connected to the sewer system.
He attributed one of the major challenges to flooding during the rainy season, which made most of their treatment plants and sewer ponds flooded.
Mr Muzungu appealed to those that have a tendency of digging pit latrines to minimise as the sanitation utility firm will soon come in and connect residents to the sewer grid.
Katuba road works on
By DELPHINE ZULU –
THE Rural Roads Unit (RRU) will in the next two weeks move road construction equipment to Katuba Constituency in Chibombo District where it is expected to work on 65 kilometres of roads in the area.
Another 35 kilometres would be worked on by Chibombo District Council, a situation which had elated residents and motorists.
Aspiring Patriotic Front (PF) candidate Jonas Shakafuswa confirmed the development yesterday that most roads were in bad shape due to the nature of vehicles using them.
"Most roads would be tarred under the RRU and Chibombo District council. The rainy season made the roads impassable due to pot holes since most of them are used by heavy vehicles transporting building materials," he said.
Mr Shakafuswa said it was his desire to see that all roads in the area were tarred to make travelling easy for the people.
He said though acquiring resources had been a major constraint, he was confident that all major roads would be done before the next rainy season.
Residents in the constituency have expressed happiness because they would no longer have difficulties to access social services especially the Kayosha Clinic and surrounding schools.
Moses Shamakemba, a farmer and truck driver said the move was welcome but has been delayed because the road was damaging their vehicles.
Rotarians pledge support
By JAJAH COULIBALY –
THE ROTARY Club of Lusaka has pledged to support communities in Zambia by ensuring that the country has a healthy, peaceful, educated and ethical population.
Outgoing president of the Lusaka Rotary Club Eunike Phiri said the organisation was committed to serving humanity and ensure that most of the works were done.
She said this at the induction dinner of president-elect Arun Mohan which was held at King Fisher Hotel where she handed over the presidency.
Ms Phiri said she believed they had set a foundation with the opening of Kabulonga youth skills centre and added that she would continue to champion and support Mr Mohan to deliver goals of the coming year.
Gracing the occasion as guest of honour was Law Association of Zambia president Linda Kasonde who appreciated the club for not only promoting education, ethics, health but also peace and that, she was aware of the challenges ahead.
Ms Kasonde said among the objectives of Rotary International, were to serve humanity and build peace and goodwill by conducting various projects that address a lot of challenges that people face in various communities.
She noted that poverty levels in the country were still unacceptably high and to make a meaningful dent on poverty, concerted efforts were required from all stakeholders in development including service clubs like Rotary.
Chadiza receives 10,000 bags of fertiliser
By JULIUS PHIRI –
CHADIZA District has received 10,077 by 50 kilogramme bags of fertiliser under the Farmer Input Support Programme (FISP) through the Nitrogen Chemicals of Zambia (NCZ).
Chadiza District Commissioner George Phiri confirmed the development stating that this was out of a total of 49,924 bags allocated to the district.
The district commissioner stated that workers have already started off loading bags from trucks carrying fertiliser in preparation for the 2016/2017 farming season and that, more trucks would be reaching the district soon.
Mr Phiri emphasised that Government was working efficiently to provide fertiliser that would cater for all farmers.
He advised the farmers in Chadiza District not to panic as the Government was ahead of schedule in carrying out its activities.
Mr Phiri explained that the allocation for 2016/17 farming season has increased compared to the last farming season when it was allocated 31,020 bags of fertiliser.
He further explained that the District has a carryover of 1,400 by 50Kgs bags of fertiliser from the 2015/2016 farming season.
Meanwhile, the Ministry of Agriculture in Chadiza District was happy that the inputs have started arriving early.
Chadiza agriculture coordinator Kabange Masenga said that the early arrival means that farmers would get the inputs early.
Mr Masenga stressed that more bags of Compound 'D' fertiliser, Urea, seeds and other farming inputs were expected to arrive in the district soon.
He urged farmers to quickly access the inputs as Government had already shown commitment to the farming sector in Chadiza District.
And NCZ Chadiza depot manager, Frank Chama said Government was taking adequate measures to ensure that all the necessary inputs that were required by farmers were provided at the right time to ensure efficiency and increased productivity.
Mr Chama explained that the distribution of fertiliser to the farmers would take place as soon as farmers pay their financial contribution towards the pack.