Published On December 25, 2016 » 1046 Views»
Features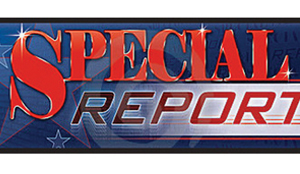 By Austin Kaluba –
It is the main reason for many African countries shedding blood to repossess their land that had been grabbed from them by settlers. In Zambia, the Cha Cha Cha uprising was largely about land that had changed hands from 'natives' to settlers. In countries like Zimbabwe, South Africa and Kenya once referred to as settler states, the attainment of land from settlers was bloody. In Zambia  land is being mismanaged by some traditional leaders, unscrupulous politicians and other forces. Our Sunday staffer Austin Kaluba reports.
The land crisis is more serious than what we are being told in the media.
Our complacency over this emotive issue is worrying since countries like Ethiopia ethnic tensions are fuelling the resentment of the masses  against a small elite's hold on the country's land.
Ethiopia is hardly the only recent example of how conflicts over land rights can set the stage for political and humanitarian crises.
Competition for arable land contributed to the Rwandan genocide in 1994.
Land-related issues will continue to threaten global stability, especially if the effects of climate change exacerbate existing problems.
Once more land is being abused this time not by some handlebar moustachioed white settler in khaki attire complete with a pith helmet, but by indigenous Zambians who are cutting large tracts of land either legally or illegally.
In October this year, Lands Minister Jean Kapata sent a warning note to alleged ruling Patriotic Front (PF) cadres whom she said were responsible for illegal allocation of land.
Delivering a Ministerial Statement Kapata said she was aware of cadres that had forcibly pushed off legal owners of land off their property and distributed it amongst themselves illegally.
She said that the cadres should not assume they had the protection of the ruling party but will be prosecuted as criminals.
Kapata said the most affected areas were Silverest and Lusaka West.
Understandably, matters on land in Zambia have become problematic with some legal owners of land forced off their property through the initiative of cadres.
Apart from greedy cadres, we have traditional leaders some of them who have sold large tracts of land to foreigners instead of safeguarding it for their subjects.
Early this year traditional leaders refused to support the national land policy which suggested vesting land in the Republican President to hold it in trust for and on behalf of the people.
House of Chiefs chairperson, Chief Ntambu of Lunda people of Mwinilunga district was quoted as saying the current state of the land policy gave too much power to the President over land, reducing chiefs to mere surrogate custodians.
Isn't this how it should be considering how Zambian chiefs have mismanaged land for their selfish interests.
Apart from the Litunga of the Lozi people in Western Province, most traditional leaders in Zambia are culprits in mismanaging land.
Land is an emotive subject since it is the space under and over which human activities take place and provides continued existence of all life forms and minerals.
It is therefore, imperative that land, being an important resource, is managed in a sustainable manner so as to reduce poverty and promote harmony and prosperity in Zambia
For some time now land allocation has been an emotive issue because of the increasing demand for and the continuous illegal allocation and occupation of land.
Zambia had never had a single, comprehensive, clear defined and codified land policy since independence.
Consequently, the Government has over the years performed its land management and administration functions without an overarching policy framework to provide the necessary policy guidance in land management and administration.
However, Zambia has had a series of draft land policies that have undergone revisions for more than a decade.
In 2006, the Government embarked on a process of developing a National Land Policy. This was done through country-wide consultations which have culminated into draft Land Policy in 2006.
In 2013, the Ministry of Lands, Natural Resources and Environment Protection undertook additional works to refine the 2006 Draft Land Policy.
The policy has however, remained in draft form since 2006.
Because of this gap some people have been masquerading as political party officials allocating land and yet they just trespass on land which is already owned by others.
It is unfortunate that some unscrupulous people are using the ruling party's name to tarnish its image by allocating land illegally.
Understandably, there have been many cases of violence resulting from illegal land allocation.
This must be brought to an end because it deprives rightful owners of their land.
Illegal land allocation in Lusaka, Copperbelt and in other part of Zambia has been increasing at an alarming rate because of failure by some members of the public to follow laid down procedures regarding land ownership.
Many citizens require land but it is the manner in which land is acquired which is important because getting land without following procedure and from the right authorities is a recipe for anarchy.
The police and the local authorities should be very firm in dealing with illegal land occupation and those illegally allocating land to avoid violence.
Copperbelt, especially Kitwe is not being developed in an orderly manner because approved layout plans had been abandoned.
Since the land issue has not been addressed properly, Zambia land is up for sale since some foreign 'investors' are now buying land something that should be hotly challenged.
Because of the porosity our land regulations, some of these foreigners are now reclassifying land and reselling it to locals without being regulated by land allocation policies that abound in other countries.
Most of the land from Makeni mall going towards Kafue is owned by a few foreign families, the same goes for land along Great East Road starting from Chelstone to Chongwe and along Great North Road, from SOS village to Chisamba.
The locals are who once occupied this land have been pushed out of their own land, which is 30km from the main roads.
Remember during colonial Zambia, the Lenjes were displaced from central Lusaka to Chongwe and other outskirts of Lusaka.
Since Zambia was a colony then, we can understand this displacement. The new displacements are happening in independent Zambia with the support of some scrupulous politicians starting from councillors and Members of Parliament who are in cahoot with some chiefs.
As this scramble for Zambia is happening before our eyes, more and more Zambians have now realized that it is almost impossible to acquire prime land in Lusaka.
There should also be radical exercises that should revisit ancient transactions that saw foreigners like a well known white family in Lusaka which still owns vast pieces of land in Zambia.
Surprisingly most of this land is idle calling for measures from the government to either repossess it or compel the owners to develop it so that Zambians can benefit.
We all know the formula used by Mugabe and his ZANU-PF war veterans to repossess their land using whatever means.
Despite the condemnation from the white press in Zimbabwe and South Africa, the locals got back their land justifying the means used.
Surprisingly enough, some of the farmers who were chased from Zimbabwe were given land in Zambia during the MMD government.
It is disheartening to note that though many Zambian citizens require land, the manner in which land it is acquired –that is without following procedure and from the right authorities is a recipe for anarchy
The police and the local authorities should be very firm in dealing with illegal land occupation and those illegally allocating it to avoid violence.
There is also need for all councils countrywide to make the availability of land known to the Ministry of Lands for auditing purposes.
There is also need therefore, for citizens of this country to push for reforms so as to contribute to the finalisation of an acceptable National Land Policy as various pieces of legislation on their own, have not been very effective in addressing challenges regarding land management, administration and governance in Zambia.
This process cannot be left alone to the Government, but there is need for all stakeholders to ensure that the process of developing a Land Policy for our country adheres to pre-requisites for social and economic development of a society.
Failure to do this would lead to some people inheriting a feud instead of a field.