By BRIAN HATYOKA –
THE Energy Regulation Board (ERB) is planning to introduce online license processing to simplify its licensing procedures, ERB Southern Region engineer for fossil fuels Mweshi Kauti has said.
ERB was established in 1997 under the Energy Regulation Act Cap 436 of the laws of Zambia to regulate the energy sector.
The Act mandates ERB to regulate electricity, petroleum and other forms of energy such as solar.
Mr Kauti said the Board wanted to shorten the licensing application processing time as one of the future plans.
He said this in Livingstone on Friday night during the launch of the ERB Service Charter.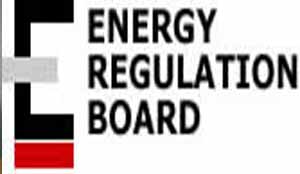 "We are planning to have online license processing and shortened licensing application processing time," he said.
Mr Kauti said ERB wanted room to have a robust legislative framework to engage its mandate of regulating the energy sector. He said plans were and so underway to open Board meeting to the public to enhance transparency.
"We also hope to have more entrants into the market. We also want to devise responsive regulatory strategies to cope with new sector developments.
"We also have to review tariffs based on a broader cost of service study," he said.
Mr Kauti said other future plans included the implementation of fuel marking, private sector sector role in petroleum procurement and implementation of biofuels pricing framework.
He also cited inadequate provisions to execute some enforcement actions, illegal fuel vending and quality of service issues as some of the regulatory hurdles the Board faced.
Other hurdles were delaying in enacting appropriate legislation, public anger over energy pricing and migration towards cost reflective tariffs.