By PERPETUAL SICHIKWENKWE –
FORTY-EIGHT United Party for National Development (UPND) Members of Parliament (MPs) have challenged the decision of the Speaker of the National Assembly Patrick Matibini to suspend them from the House for 30 days without drawing any allowances.
The 48 are seeking protection from the Lusaka High Court against their suspension and want to be granted leave to commence judicial review proceedings which should operate as a stay of Dr Matibini's decision.
The Lusaka High Court recently dismissed a request by the MPs to block Dr Matibini from taking any action against them after they boycotted President Edgar Lungu's national address on March 17 this year.
Last week, Dr Matibini suspended the 48 MPs led by their chief whip, Mazabuka MP Garry Nkombo.
Dr Matibini said during the 30-day suspension, the MPs would not attend the parliamentary sessions, not be allowed at the Parliament Motel and would not draw any allowances.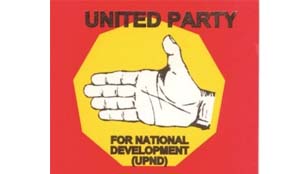 In an affidavit sworn in by Geoffrey Lungwangwa, the Nalikwanda MP, the 48 stated that the decision of the Speaker emanated from March 17 where, in exercise of their freedom of expression as guaranteed by the Constitution, they boycotted the delivery of the State of the Nation Address by President Lungu.
Professor Lungwangwa said it came to them with a great sense of incredulity that they were suspended from the House by Dr Matibini for freely exercising their democratic right to boycott the address by
Mr Lungu.
He said they were earlier charged with alleged absenteeism from the House and were asked to exculpate themselves, but they have now been suspended from Parliament for 30 days for contempt, a grave offence they were originally not charged with.
Prof Lungwangwa said the issue of their suspension was never referred to the Committee on Privileges as required by the procedure of the House, but was decided upon by the Speaker without according them a chance to be heard on the charges.
The MPs have argued that the decision by the Speaker was illegal, unconstitutional, undemocratic and pernicious and, as such, it ought to be quashed.
Prof Lungwangwa has asked the court to grant them leave to commence judicial review proceedings against the Speaker and that the same operates as a stay of his decision.