Published On July 16, 2017 » 2334 Views»
Features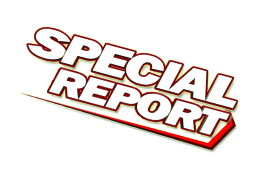 As you read this almost a staggering £3 million has been raised for  Grenfell Tower fire victims from local charities and donations from individuals.
Volunteers from all over London, and some from elsewhere in the UK have come to help with the relief effort.
Locally volunteers have also come to the aid of City Market fire victims by raising money that would cushion their loss of property in the inferno that gutted the premises recently.
One such good Samaritan is JMAAC Financial services Executive Chairman Jeremy Chibuye who recently announced that his organisation which has been in operation from  2015 has written off at least half a million kwacha worth of loans for traders affected by the Gutted city market regardless of how much they borrowed.
Speaking to Journalists  at his Soweto Branch after an on site assessment of the gutted city market ,in the company of His Board Chair Mr Katai Chola recently , the JMAAC  Executive Chairman made mention that the company felt duty-bound to come to the victims aid.
Mr Chibuye stated that as shareholders they had a pre discussion that the loans for the affected ones be written off.
Mr Chibuye further made mention that as a way of extending a helping hand , he and his shareholders have informed management to profile everyone accordingly and very soon more resources will be mobilized to start issuing New loans so that they get back to business.
Mr Chibuye  further went on to explain that the Half a million kwacha debt written off catered for more than 250 traders who got loans from the microfinacial intistitution which ranged between 10 and 30 thousand kwacha.
One of the City Market traders Mr Yusuf whose loan was written off expressed his gratitude to the company for their warm gesture.
Picking up pieces from what is left is impossible but at least with the loans being written off the traders have one less thing to worry about.
Government has also raised K12, 589, 500 to help finance reconstruction works of the gutted Lusaka's City Market, which have been estimated to cost USD$20 million.
The funds were made in form of pledges, cash and cheque payments in Lusaka recently when Vice-president Inonge Wina launched a solidarity facility dubbed 'Fund for Rehabilitation of Markets in Zambia'.
The fund bank account which would be housed at the Bank of Zambia would allow well-wishers make donations through ten commercial bank accounts which would soon be explained to the public through the print media, Accountant General Cheela Sichela said.
Government contributed K10 million, Patriotic Front (PF) Member of Parliament a collective K150, 000, the Citizens Empowerment Commission (CEEC), K1 million, the Bankers Association of Zambia (BAZ) increased to K380, 000 from K100, 000 among many Government officials, individual and business houses.
Ms Wina appealed to corporate entities and well-wishers to come foward with pledges and contributions as a demonstration of solidarity to families of traders who were affected in the inferno that swept through Lusaka's City Market.
"The Government under PF leadership promotes transparency and accountability in the use of public funds. We urge all well-wishers to channel all funds for this activity through the DMMU under the Office of the Vice-president," she said.
Ms Wina said having a single bank account for the cause would help in avoiding unscrupulous people from taking advantage of the situation to swindle people out of money on the pretext of helping the traders.
As Government starts rebuilding the partially destroyed market, over a one year period, two alternative trading sites had been identified where the 4, 000 traders would conduct their business.
Ms Wina said a combined team of defence force engineers had already started working on the relocation sites, namely Soweto Market grounds and Simon Mwewa Lane in front of Simoson building.
Rehabilitation works on the two alternative trading sites would be completed in a space of six weeks.
The event was attended by Cabinet Ministers, senior Government officials PF central committee members, diplomats and representatives of business and corporate communities.
The fund is a brainchild of the Committee of Ministers which was constituted by President Edgar Lungu in response to the fire that swept through Lusaka's City Market last week, destroying property worth millions of Kwacha.
The committee which is chaired by the Vice-president was, among other things mandated to examine the extent of the damage, oversee reconstruction of the market and mobilise resources to undertake reconstruction of the market.
What is happening is really recommendable since though it would not bring back the destroyed property, it would go a long way in alleviating the suffering of the victims.