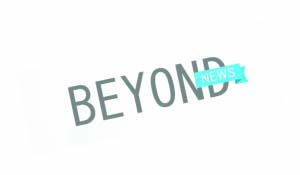 By NDUBI MVULA –
MINISTER of Health Chitalu Chilufya's pronouncement of the Government's move to establish a strong coordinating mechanism by having a family planning programme with a budget line provided for must be pleasing news.
A cheering moment indeed not for the women and girls, but all those interested to see to it that the girl-child is able to carry on her studies without any disturbances like it has been in the past.
"The coordination has further been enhanced by having an active National Family Planning Technical Working Group (TAG) which meets on a regular basis to deliberate on technical aspects of family planning," the minister said.
Dr Chilufya said this when he graced the 'Evidence for Action Symposium on Family Planning in Zambia' held in Lusaka at Radisson Blu in partnership with the UNFPA under the theme 'Family Planning saves lives: Accelerate access to sexual and reproductive health and rights'.
He said there had been significant progress in implementing policies which allowed task-shifting to community heath assistants and trained community-based distributors in an effort to increase access for underserved population.
"The country has allowed the introduction of Implanon, a long acting reversible contraceptive to increase the method mix," Dr Chilufya said.
Implantion is a contraceptive rod containing the hormone etonogestrel, which is similar to the naturally occurring hormone progesterone, made by a woman's ovaries. It is about the size of a match – four centimetres long and two millimetres wide. It is inserted under the skin of the inner upper arm. Once inserted, it can be felt, but not easily seen.
It is noted that women who have had breast cancer within the last five years and those taking certain medications should not use Implanon.
In addition, Dr Chilufya announced that a pilot on depot medroxyprogestrone acetate – subcutaneous (SAYANA PRESS) was also on course in three districts.
Population Council president Julia Bunting was in attendance.
The symposium brought together reproductive health, HIV and adolescent health experts and researchers in Zambia to review and disseminate key evidence to inform of family planning policies and programmes, especially as they relate to social and economic development.
Ms Bunting noted that family planning in London was to galvanise support for the existing 2020 family planning goals and strengthen the foundation for universal access to sexual and reproductive health by 2030.
"The Population Council welcomes the opportunity to work with the government of Zambia and nations around the world to generate and deliver the much-needed evidence to accelerate progress in family planning, particularly among those where the need is greatest, such as among adolescents," she said.
However, beyond Zambia's boundaries as well as within, there is also Amref Health Africa which is committed to and supports the provision of quality comprehensive sexual and reproductive health services as an integral component of healthcare.
"Amref Health Africa will therefore, work with governments and other partners to promote access to quality family planning services as an essential component of good reproductive health care. Amref Health Africa promotes the right of men and women to be informed about and have access to safe, effective, affordable and acceptable family planning methods of their choice, and the right of women to access health care services that will enable them to proceed safely through pregnancy and childbirth, thus providing couples with the best chance of having a healthy infant," reads the 2017 statement.
The organisation believes that family planning counselling should also be integrated into antenatal and postpartum care to provide women with critical information at a time when they need to know about the benefits of birth spacing.
Amref Health Africa will work with communities to facilitate the communication of messages about family planning to people where they live and work as part of community systems strengthening.
Community level communication can help health workers better understand how to work within cultural and religious environments to address norms and practices that may be detrimental to optimal birth spacing.
Amref Health Africa is committed to working with political, global health, and policy leaders as well as financing institutions in the public and business sectors to help ensure political commitment and adequate resource commitment to family planning programmes.
The organisation which in Zambia is represented by Dr Agatha Lloyd, advocates for elimination of policies, social norms and practices that limit access of adolescent girls and boys to age-appropriate family planning services and information.
While UNFPA Deputy Country Representative Chinwe Ogbonna said the agency stands committed to its partnership with the government and people of Zambia.
"And will sustain efforts to foster strategic alliances with cooperating partners, civil society, academia, media, communities and beneficiaries of care towards ensuring the delivery of quality, timely, tailored, gender-sensitive and rights-based care, as well as informed and empowered women and young people with capacity to demand and use information and services," he said.
Therefore, to achieve this, there is need for support provision of youth-friendly services that maintain confidentiality and privacy and are accessible and affordable to young people, and training of health workers to address the special concerns of all people.