By JUDITH NAMUTOWE –
THE National Pension Scheme Authority (NAPSA) will provide a loan worth K2.1 billion to National Road Fund Agency (NRFA) for the construction of Ndola-Solwezi Road.
NAPSA head treasury Brian Musonda said the investment had been effected through a loan to NRFA which would be paid at 1.5 per cent above the 10-year Government bond yield.
The stretches of the road include the 64-kilometre Ndola-Kitwe dual carriageway, the 45-kilometre
Kitwe-Chingola dual carriageway and the 168-kilometre Chingola-Solwezi Road.
Mr Musonda said this in an interview at the just-ended show in Lusaka.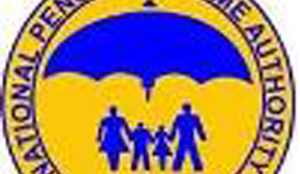 He said that NAPSA had given a loan to NRFA with good return of yield on 10-year government bond plus 1.5 per cent net of withholding tax.
Mr Musonda said the road was strategic for the economy as it links North Western Province to Copperbelt Province and other parts of the country.
"We have already implemented investment in infrastructure by investing in construction of the roads from Ndola to Solwezi and thereafter construction of toll plazas.
"This sits very well with us because the investment is long term considering that our liabilities are long-term," Mr Musonda said.
Mr Musonda said funds would only be released upon submission of Interim Payments Certificates (IPCs) by NRFA.
He said K500 million had to date been released, while the rest of the funds would be released on request by NRFA.
Mr Musonda said that 2017 had been an exciting year for NAPSA because it had its investment guidelines revised and implemented under Statutory Instrument number 19 of 2017.
NAPSA's existing projects include Levy Business Park, Society Business Park, Nyumba Yanga North Gate and  Kalulushi Housing projects.
Others are Edgar Chagwa Lungu (ECL) Mall and Garden Park Hotel and office complex among many other projects.