By REBECCA MUSHOTA –
THE National Action for Quality Education in Zambia (NAQEZ) has said the Government's intention to break down the University of Zambia (UNZA) into five university colleges should be backed by appropriate support in order to achieve the intended goals.
NAQEZ executive director Aaron Chansa said that while the organisation was happy with the Government's intentions to unbundle UNZA, it was important that the Government proceeded with the unbundling in a proper way.
Mr Chansa said in a statement yesterday that restructuring of UNZA was necessary in order to deal with the huge administrative inefficiencies and the financial challenges.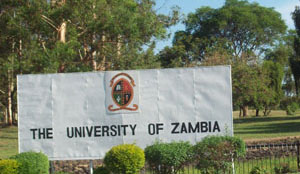 He said any measure by the Government aimed at improving matters at the university should, therefore, be supported.
"However, NAQEZ expects that these reforms will not just be rhetoric but will come with proper funding of the said university colleges, improved library and hostel facilities, greater motivation of UNZA workers, more funding for research, introduction of a student loan scheme and strengthened unionism at the institution," Mr Chansa said.
He said restructuring of the university should not make the current problems worse.
The Ministry of Higher Education should consult widely before and during the implementation of the changes.
Mr Chansa said the ministry should also quickly release the full details of the restructuring, to arrest the apprehension that had engulfed stakeholders since the day Cabinet approved the move.