By SYLVESTER MWALE –
POLICE in Kapiri Mposhi in Central Province have arrested two men for practising homosexuality after allegedly finding them in the act at a named guesthouse last weekend.
A 38-year-old council employee from Ndola, was allegedly found having sex with 30-year-old  carpenter from Kapiri Mposhi's Dam area.
Central Province deputy Police Commissioner Diamond Likashi, who confirmed the arrest in an interview yesterday, said the two were currently in police custody although they had not yet been charged.
Mr Likashi said further investigations needed to be done before the pair could be charged.
"It is true that we have in our custody two men who are accused of engaging in homosexual acts at a named lodge in Kapiri Mposhi. This matter was reported on 25th August, 2017 by one of the lodge owners and we are still doing investigations so that we can easily prove when the case is taken to court."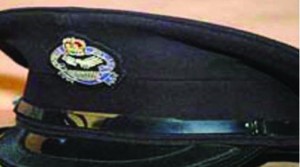 Eye witnesses said the two men had been acting in a manner that attracted their attention and aroused suspicions when they booked into a room at the named lodge around 15:00 hours.
A daughter of the lodge owner said she was shocked with what she saw and decided to alert people so that they could see what the couple was doing.
Homosexuality is a criminal offence in Zambia with a minimum jail term of up to 15 years and a maximum sentence of life imprisonment.
This is not the first time that Kapiri Mposhi is in the spotlight for a same-sex encounter.
In 2013 two local men were accused of going against the order of nature by getting married.
Philip Mubiana, a hair-dresser and James Mwape, a bricklayer were charged with two counts of committing unnatural offences contrary to Section 155 (a) and (c) of the Penal Code Chapter 87 of the Laws of Zambia as read with amended Act number 15 of 2005.
The couple was, however, acquitted the following year by then Kabwe resident magistrate John Mbuzi who ruled that there was no sufficient evidence to warrant the conviction of the two.