Published On October 27, 2017 » 1525 Views»
Opinion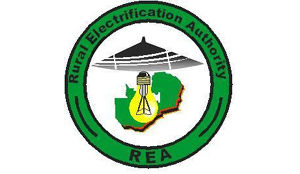 RURAL electrification is the process of bringing electrical power to rural and remote areas of any part of the country.
Electricity is used not only for lighting and household purposes, but it also allows for mechanisation of many farming operations, such as well-pumping, threshing, milking, and hoisting grain for storage, which mostly defines the business activities in such areas.
Unfortunately, the majority of the people in rural areas cannot afford much more than the amount of electricity required for basic lighting.
More than that, there are other investments that can only be powered by consistent electricity supply for them to function to meet needs of rural communities.
They include, among others, efficient delivery of education, health services as well as quality provision of clean and safe water.
Thus, the benefits of rural electrification cannot be over-stressed.
Today the Government is making frantic strides to ensure the Rural Electrification Authority (REA) provides the commodity through a grid as is the case in other parts of the country.
Other plans are to also ensure the provision of the commodity based on renewable energy.
It is true that not all benefits of electricity are affordable to poor people in far-flung rural settlements but the reality is that absolutely no development was expected to be registered without consistent power supply, let alone human advancement.
It is against this perspective that lawmakers have urged REA to roll out a larger segment of the earmarked 7,000 kilometre (km) grid extension programme to light up rural-based constituencies unlike those in the urban set-up.
Out of this, it is expected that enhanced rural electrification programme will offer a valid impetus to heighten economic activities in remote areas leading to reduced poverty levels.
With such illustrious undertaking, it is roundly expected that rural households, schools, health centres, business ventures and other palaces will add value to improved quality of lives of the rural masses.
During a symposium organised for MPs by REA on 'Powering Zambia 7, 000 km project', Second deputy Speaker of the National Assembly Mwimba Malama believes that rural constituencies deserved to benefit more from the project.
Mr Malama, the Mfuwe Patriotic Front (PF) MP, shares with us that many rural constituencies were underdeveloped as a result of absence of electricity compared to those in urban areas.
Once the project was implemented, the Zambia Information and Communication Technology Authority was expected to deliver the much-needed Information and Communication Technology (ICT) infrastructure in rural schools.
This will go a long way in improving the quality of education and, subsequently, the lives of the people in such areas.
Experts believe that the roll-out of the rural electrification programme was an important segment in the economic and social life of the country as the project would contribute to poverty alleviation in rural areas.
Dundumwezi constituency, like many others, was not connected to the national grid and that the missing on distribution and transmission projects under the 7,000 km project should be addressed.
We share concerns where Chishi Island was reported to have been left out on the master-plan and it is hoped that the issue will be taken into consideration.
It is encouraging that the Energy Minister David Mabumba and REA chief executive director Geoffrey Musonda, are upbeat that The raised issues will be timely attended to.
Government should be supported to ensure that all parts of the country received power supply to score collective development that benefitted all members of society.
Societal players have the role to fire-up Government plans to electrify all corners of the country through the national master-plan as this was beneficial to sustainable development.