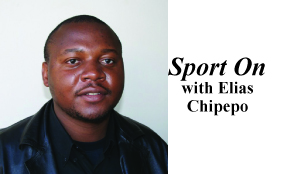 COMPETITION in business is very important and embracing it adds to the deliverance of quality goods and services.
The sponsorship deal of Super Division side City of Lusaka and Vodafone has raised a lot of dust with the Competition and Consumer Protection Commission (CCPC) taking keen interest in the matter.
In the interest of those that do not know the genesis of this topic, the Football Association of Zambia (FAZ) barred City from using Woodlands Stadium which is Vodafone branded for the simple reason that it infringes on the MTN/FAZ sponsorship deal.
MTN are the sponsors of the Super Division and have the explicit rights hence the decision by FAZ to bar the use of Woodlands Stadium for Super Division matches.
Although I may not be privy to the details of the Vodafone deal, it is quite attractive and irresistible from the little I have gathered from the club insiders. I am made to believe City pockets about K 1million per year while MTN Zambia gives league winners K250, 000.
City has been subjected to hire stadia every time they have to fulfil a league fixture, which of course is a bit restraining especially that they have their own stadium with a lot of support especially from the fans residing in Woodlands and Chilenje.
Looking at it on a layman's point of view, the club has been treated unfairly but flipping the other side of the coin gives an insight as to why FAZ took that stance which they have maintained.
Knowing the league has a sponsor, City should have consulted widely on the consequences the deal would have before signing.
The MTN deal was brokered by the previous administration, although I hear most clubs are not privileged to the details of the deal. I believe whatever was agreed when the deal was first signed has been maintained.
While it may look like both FAZ and MTN are being rigid, City should have exhausted all avenues within the football circles than allowing its sponsor to than rush to a non-football organisation to complain.
They should have appealed the decision to the FAZ Appeals Committee or even take it further to the court of arbitration for sport which is within the football circles.
From the little I have gathered so far, the club risks being sanctioned for allowing the sponsor to drag FAZ to an outside body on a football matter.
While City have the right to complain, going off football circles is not in any way the right way to go. Football is governed by rules and regulations which clearly stipulates how aggrieved members to address their concerns.
What seems like a genuine complaint may end being misconstrued simply because of the route taken to address it.
Yes, CCPC has all the rights to protect consumers that feel aggrieved but this is a football matter that needs to be sorted out within its confines.
FAZ members should endeavour to work in tandem with the motherbody and if not happy, FIFA has clear rules and regulations that can guide aggrieved parties.
The bottom line is football matters should be sorted within its confines. In the spirit of unity and fair play, let us avoid going astray.
In an as much as other stakeholders play an important role in the development of the game let us set the benchmarks and know the limits.
Football rules and regulations are there for a reason, members should by all means endeavour to fully understand rules surrounding the game.
With the deal coming to an end, it would prudent for all stakeholders to have an input in the new deal so that we avoid what happened in City's case so that clubs can enjoy sponsorship both from the league sponsor as well as others that would want to come on board.
I am made to believe that discussions were already done for Division Two and Three who were given their own packages while Division One will equally have to decide on their sponsorship which includes been on television.
I believe an indaba would be held for Super league teams so that all these issues are ironed out heading into the coming year/s.
For comments eliaschipepo@gmail.com or elias.chipepo@times.co.zm and on twitter @eliaschipepo, have a blessed weekend.