By NDINAWE SIMPELWE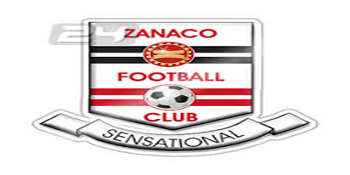 ZANACO's new signing Chavda Maisha has set his sights on lifting the CAF Champions League title with the bankers this year.
Maisha, who was on a year-long loan spell at Buildcon in 2017 from Congo DR giants TP Mazembe, joined Zanaco this year as the bankers aim to win the 2018 FAZ Super Division title as well as challenge for the CAF Champions League title.
In an interview, Maisha said a team of Zanaco's calibre should aim to win the Champions League every year and his target was to help the bankers achieve that goal.
Maisha said he was aware of expectations and demands on him as a striker at a big club like Zanaco that was aiming to win everything and that he would do his best to get Zanaco the goals.
He, however, said the team's glory should always come first ahead of personal glory, and that Zanaco would have to dream big and not limit itself because nothing was impossible.
"I'm a striker and every striker wants to score a lot of goals. I'm sure that's the reason Zanaco got me. In the local league, we want to win the league that is for sure.
"In Champions League we want to go very far, why not go to quarter-final, why not go to semi-final? Maybe we can dream and take the cup. It is not impossible," Maisha said.
Maisha finished 2017 season with eight goals despite being sidelined for most parts of the second round due to injury.
Zanaco's lack of goals in the Champions League cost them a spot in the quarter-final despite finishing level on points with second placed Al Ahly on 11 points.
Coach Numba Mumamba has decided to do business early, securing players in good time for the championship and has made impressive signings that also include former Nkana and Mufulira Wanderers midfielder Guily Manziba and Romaric Pitroipa from Cameroon among others.
Maisha said joining Zanaco was an exciting moment for him as he aimed to have a good season in the Zambian league.
"I feel good, Zanaco is a good team and a big one. I will play good football and help the team to go up and succeed. The first objective is to put the team up and win the league and more importantly is the Champions League because it will start soon," Maisha said.
He said after playing one season in the Zambian league, he realised the competition was tough and one needed to be at his best to make it.
"The Zambian league is tough and there are a lot of good teams. All the teams work hard and you have to work hard and be at your best to achieve your goals," Maisha said.