By CHILA NAMAIKO
PRESIDENT Edgar Lungu has tasked General Education Minister David Mabumba to explore further means to modernise rural school infrastructure to attract teachers to stay in rural areas to tackle the exodus of staff to urban settings.
Mr Mabumba said yesterday the President was concerned at the hardships that teachers working in rural settings had to deal with in the discharge of their duties, particularly in the area of accommodation.
Mr Mabumba said the President had tasked the ministry to collaborate with other ministries on reforms to boost modernisation of school infrastructure in rural areas to make life more comfortable for teachers.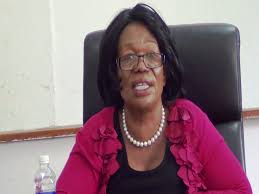 He said this in an interview after presenting to President Lungu at State House on Monday the cluster quarterly reports with his Health and Higher Education counterparts Chitalu Chilufya and Nkandu Luo. –