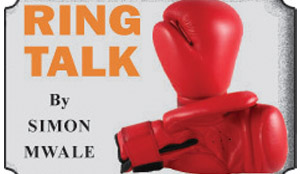 THIS past week, on June 30 to be precise, an important stakeholders meeting took place at Manda Hill Lodge in Lusaka which was convened by Zambia Professional Boxing and Wrestling Control Board (ZPBWCB) chair Nelson Sapi.
It was aimed at updating professional boxing promoters, managers, trainers, ring officials, medical doctors and ZPBWCB board members on the latest developments in the sport in Southern Africa.
Attendees included Oriental Quarries Boxing Promotions (OQBP) manager Chris Malunga, Exodus Boxing Academy (EBA) owner Anthony Mwamba and ZPBWCB finance chair and acting board secretary David Nseluka. Surprisingly, there was no representation from Copperbelt promoters Mwenya Musenge Stables and Mitanda Boxing Stables.