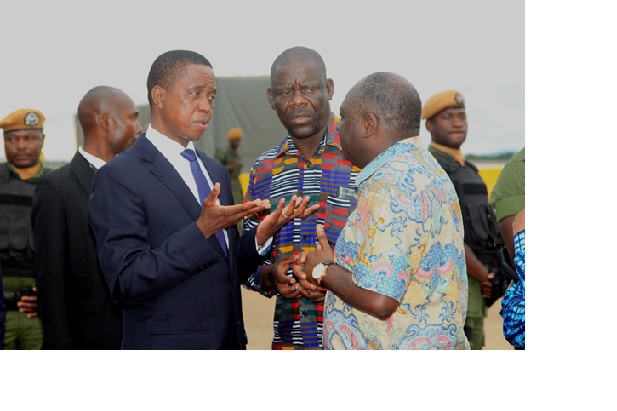 December 17, 2018
PRESIDENT Edgar Lungu says it is his prayer that presidential elections in the Democratic Republic of Congo (DRC) will be conducted as scheduled.
President Lungu, who is Southern African Development Community Organ on Politics, Defence and Security chairperson, said his DRC counterpart Joseph Kabila and others monitoring the situation on the
ground had assured him that all is well.
He told journalists at the Kenneth Kaunda International Airport in Lusaka yesterday before departure for Japan, for an official visit.
"We are in touch with the people on the ground and we have been talking to the president and the authorities in Congo DR and when they assure us that things are well, we can't do much, but we also have the right to express concerns and we have done that and we keep monitoring the situation. We have people on the ground, so it is my hope, it's my prayer, but I cannot say am confident or what
but I pray that things go well in the Congo DR," he said.
On the trip to Japan, Mr Lungu said one of his expectations was the scaling up of the bilateral relations and cooperation between Zambia and Japan besides multilateral ties because both countries
belonged to the United Nations.