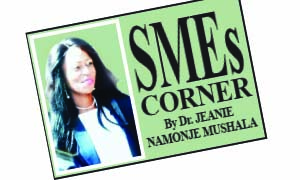 As more young people shy away from engaging in the agriculture sector, the sector is left with no choice but to work with women and older people alone. With this attitude, the transformation of this sector cannot take place at the pace that is needed to address issues surrounding most countries. This results in low productivity which threatens food security, increases poverty and health challenges. The older generation continue to embrace old methods as their energy levels diminish.
The article gives insights on how important farming is for the new generation whose future could be threatened if not taken as an important activity for improving livelihoods.
Majority of young people prefer to migrate to urban areas in search of formal employment leaving the gap in agribusiness that is much needed. To address such major issues requires a lot of rural/ urban transformations and sensitizing young people at an early age on the importance because there is a growing number of the population aged between 15- 24 years.
Agriculture plays a critical role in building blocks for poverty reduction, food security and health. The high growth in the age mentioned above needs to be absorbed into this sector as we look ahead to the future. For many countries to improved, it is imperative to support more youths to participate in agribusiness looking at the scarcity of formal employment. This is because majority of African countries highly depend on agriculture for their food, income and health for their livelihood hence the need to enlighten them on the importance of farming.
Although agriculture is driven by many disablers such as natural disasters and climate change, more resilience is required to prevent disastrous effects. Diseases and pests are among the driving factors that derail productivity. However, the adoption of innovative and new techniques in agriculture are slowly improvingand enhancing the quality and production of food and agriculture related variables. Among other things that are cardinal in the prevention ofrisks that have adverse effects onfood securityand agriculture production is the impartation of knowledge through training because many people have inadequate skills and knowledge that can be useful in farming resulting in poor harvests and poor quality.
Support is required in bridging the gap infinancing and Agriculture development in order to support young people who want to participate on a large scale. This then is a major role of government to include deliberate policies that will effectively support the development of this sector.
The normative for the future is to ardently encourage and support more people to take agriculture seriously and transform it to a level that will drive a favorable future for the growing population.
Let's emulate countries like China who understand the value of agriculture where 50% of its workforce largely depending on agriculture because of its major aspect vital to human existence. United Sates of America and India are on the top list of countries that engage in Agriculture too.
For Comments: email jeanmushala@gmail.com
Mobile: 0966751626
The author is a seasoned banker, has a Bachelor of Arts, honours degree in Business management/a Master of Business Administration from University of Sunderland (UK) and has a Doctorate in Business Administration from the Atlantic International University, United States of America (USA).