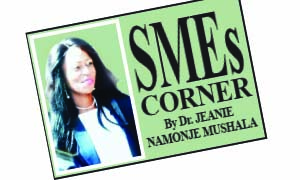 PERHAPS the most frequently asked question when you encounter crowds in places like Lusaka city market is "what do all these people do and what drives them to be where they are?
Driving through the streets of Lusaka City Market all the way to Soweto Market last week on Saturday turned out to be a nightmare.
People from all walks of life literally trying to survive, even when some seemed not to be doing anything.
Drivers through these roads have no choice but to pave way for pedestrians and traders as they are busy selling their merchandise in the roads which have occupied three quarters of the streets.
While other traders are busy rolling their wheelbarrows transporting goods on behalf of their clients at a fee.
A variety of things are sold at the market ranging from salaula to food stuff. I found this trip as an opportunity to engage a few people who seemed to be doing nothing but what they echoed is that they also provide different services to customers in one way or another.
One of the services is assisting stranded drivers to find parking space at a fee, directing customers to where they can buy what they need, securing their vehicles as well as helping transport goods on wheelbarrows on behalf of those who cannot afford a taxi at a reasonable fee of as little as K5.
Imagine how many customers they encounter and how much they make at the end of the day from 06.30 hours in the morning to about 20.30 hours in the evening.
A man named Rabson Phiri narrated how these small amounts sustain their livelihoods.
From their earnings, families are able to pay for their children's school fees, rent and buy food.
He said this kind of business was far much better than working for someone as a house boy.
He further explained how they operate by forming alliances in which they coordinate with others.
For example, to secure parking space for their clients, they work with security guards who guard premises around that area but indirectly offer space to those willing to pay for it as their customers go about purchasing items like motor vehicle spare parts.
Another group, whose role is to redirect customers to specific shop owners whom they have entered into agreements with, as well as give them advice where to buy what they need and are paid for this referral service.
Mr Phiri says he has been engaged in these activities for more than 15 years now and works with a team whom he subcontracts to assist him do wheelbarrow deliveries as he has invested in more than five wheelbarrows.
This initiative came about when he realised how stranded women are getting in transporting their heavy merchandise from one point to another.
He saw an opportunity to make money and as the demand grew, others came on board.
The whole team is passionate about what they do and pounce on any opportunity that comes their way.
He says that even if he is just a grade seven failure, he claims to be surviving because he uses his bongo bongo (brain) to make ends meet.
As if this is not enough, women with small children on their backs are busy selling fritters, sweet potatoes and bananas to the men on duty and passers by trying to survive.
They too have slots outside the main market where they operate from. Money continues to circulate around the city market.
Notwithstanding, mobile money booths are everywhere for ease of access and transfers to their families back home.
What puzzled me was lack of seriousness to adherence to the ministry of Health covid-19 guidelines.
Majority did not wear masks; there was no hand sanitising and no social distancing.
When I asked a few people randomly why this was the case, they retaliated by saying that all they were concerned about was how they were going to survive and that they were not affected much by this pandemic.
Very few seemed bothered about the pandemic.
From these traders, making money is what drives them despite the risks involved.
They echoed that to survive you must take the risks head-on. The reason they chose Lusaka City Market is opportunities around that area and the volumes of transactions that take place due to high numbers of the population trekking to the trading place every day.
The place is very busy regardless of what day it is, holiday or no holiday it remains a money spinner.
To my surprise, they all seemed enthusiastic about what they do coupled with a lot of jokes, laughter and in some instances fights over stealing each other's customers.
In the nutshell, like formal businesses, they too have systems in place, segregate their duties, have partnerships and act as advisors as well as sales and marketing agents.
For Comments: email jeanmushala@gmail.com Mobile: 0966751626
The Author is a seasoned banker, has a Bachelor of Arts, honours degree in Business management/a Master of Business Administration from University of Sunderland (UK) and has a Doctorate in Business Administration from the Atlantic International University, United States of America (USA).