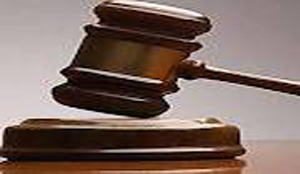 By REBECCA MUSHOTA
THE Lusaka High Court has dismissed a case in which illegal squatters in the Mumbwa Game Management Area (GMA) had sought an injunction restraining the Zambia Wildlife Authority (ZAWA) from acting on the Lands Tribunal's judgement to relocate them from the GMA to an alternative area.
The settlers had alleged that they had been living in the GMA for several generations, but that following negotiations with ZAWA, their lawyers proceeded to execute a consent judgement for them to move away from the GMA to an alternative area.
According to a statement released by ZAWA Communications and public relations officer, Readith Muliyunda, High Court Judge Mubanga Kandolo this week found that the applicants had failed to substantiate their claims and establish a case against ZAWA.
This was after studying the applicants' submissions and those of ZAWA.
"I find that the applicants have failed to establish that there is a serious question to be tried and that they have good prospects of succeeding in their claim. In the premises, this application is dismissed and the ex-parte orders of the injunction granted to the applicants on 29th December and the 2nd December, 2013 are discharged," Mr Justice Kondolo said.
With this ruling, Ms Muliyunda said ZAWA was appealing to the squatters to vacate the GMA as earlier ordered by the Lands Tribunal on September 4, last year.
The Tribunal had ordered that the squatters should relocate from the aforesaid zones by November 30, 2013, failure to which they would be forcibly evicted by Government through various law enforcement wings.
This is because they have settled in areas that have been reserved exclusively for wildlife by the indigenous people of Mulendema, Kabulwebulwe and Chibuluma chiefdoms.
These communities derive benefits in form of revenue and employment from both consumptive and non consumptive tourism which takes place in this area.
Since migrants started settling in the area, indigenous communities and ZAWA have suffered loss in terms of revenue from wildlife, wildlife habitat loss due to rampant deforestation by the immigrant settlers, increase in poaching activities, especially of key species such as elephants and other vices.
Ms Muliyunda said the Mumbwa GMA had a general management plan in place which provided for areas of settlement for people, wildlife and areas reserved for tourism activities.
Communities in the Mumbwa GMA were however aggrieved that from the initial 15 households that settled in the area, the numbers had shot up to about 1,011 households.
The indigenous communities were sad that people were migrating from far away places and settling in their prime land and desecrating it.