Published On December 4, 2021 » 2085 Views»
Features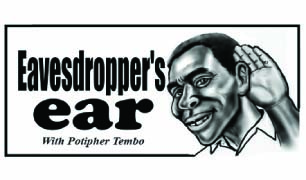 FROM time to time, some families have been known to differ over properties left by their deceased relatives.
For some time in the past, some courts of law were flooded with cases in which some older members of families, especially uncles and brothers of the deceased, were sued by the children for property grabbing.
However, in recent times, cases of property grabbing seem to have reduced tremendously probably because of the laws that have been put in place concerning the vice.
While such cases may have reduced, those concerning siblings fighting over their late parents' property seem to be on the upswing.
More often than not, older children in families who are supposed to be responsible for the bereaved young members of the family happen to be the ones who lose direction and make hasty decisions to sell the properties.
The older children are not only supposed to be responsible for their young siblings, but also for their elderly relatives, like their surviving parents, uncles, aunties, nephews and nieces if they were staying with them.
But because some older children fail to be responsible and cannot take care of their vulnerable relatives, their young family members take charge.
A few days ago, I went visiting at a residence in Ndola's Chifubu Township.
When I got there, I found a man and his wife with two other people chatting.
While these people were talking, a man, probably in his late 40s or early 50s and looking drunk, came and disturbed what appeared to have been a peaceful interaction because he came shouting and uttering unpalatable words.
Without being invited to where the people who were discussing sat, the man pulled one of the stools and sat down.
The man who was with his wife and the other people approached the drunken man and politely asked him if there were some problems where he was coming from, and the man harshly responded that he had come to see his sister to help him solve the problem which was prevailing at his house.
Then the drunken man looked at the woman and shook his head.
"Ba sister, nimwebo nakonka. Natukwata ubwafya ine na brother naba mayo ubo tulefwaya mutwafwilisheko (Sister, I have come for you. We have a problem with my brother and mother which we want you to help us solve)," the drunken man said while pointing a finger at the woman I later came to know was his sister.
The woman looked at the drunken man, then at her husband and then at the other people they had been talking with.
Then she looked at her brother again while shaking her head.
"So nga nimwebo namukolwa mwafuma mukupanga ifyongo. Bwafyanshi mukwete (If it's you, you're probably drunk and you are from causing trouble. What problem do you have?)" the woman asked her brother while pointing at her husband.
But before her husband could say anything, the drunken man told her that the problem was a family issue and only family members could solve it.
"Bwafya bwa palupwa. Ba mulamu nabashala kuti baunfwakofye, limbi kuti batwafwako fye (It is a family problem. Brother-in-law and the others can just listen. Maybe they can help)," the drunken man said.
The woman then told the man to go ahead and explain what the problem was.
According to the man, the problem he had with his brother and mother could only be sorted out by selling the house they were staying in because it had brought a lot of problems after their father died a couple of months back.
He said in the recent past, his mother and brother were not leaving him any food because he was not working and he thought the only way out was for them to sell the house so that they could share the money and live independently.
On hearing this, the man's sister shook her head, but as an afterthought, she responded: "Ilya ninga'nda yenu imwebatatu – imwe, ba mayo na brother. Kuti mwacita ifilifyonse mulefwaya ukwabula ukutubikamo. Naifwe ino ning'anda yesu – ine na sister pamo naba mayo ngatabafwile (That house is for the three of you – yourself, mother and brother. You can do anything you want without involving us. And this house also belongs to us – myself, my sister and our mother if she had not died)," the woman said.
This was puzzling, and as an eavesdropper, I wanted to hear more.
Then the woman's drunken brother said he had come to seek advice from her and the other elder sister, who was at work because they were the eldest in the family, and he thought the best advice they would give was to agree to the idea of selling the house.
The woman continued to shake her head as she insisted that the house belonged to the three of them – their mother and the two of them as brothers.
"Kuti mwashitisha ing'anda nga mulefwaya. Nomba nga mwashitisha mukekala kwisa? Ngaba mayo bakaya kwisa? Ifyakwisa pano tefyo (You can sell the house if you want. But if you sell it, where are you going to be staying? Where will mother go? Coming here will not be allowed)," she said.
I was puzzled!
I was still considering these statements when the woman's brother snapped and complained that his mother and younger brother, who were previously leaving nshima and relish for him, were now only leaving nshima without relish.
"Now, they just leave nshima without relish. How can you eat nshima without relish? Is it not the same as denying someone food?" asked the man.
He went on to say the only solution there was for themto sell the house and share the money equally so that each one of them could know what to do with their cut.
It was after hearing this that his sister said his mother and brother had decided to be leaving nshima without relish for him because they wanted him to learn to be responsible.
She told her brother that for a long time, it was his younger brother who had been supporting the family, including his mother and father (before he died) while he was just spending his money on beer.
Hearing this remark, the man started shaking with rage as he pointed a finger at his sister.
"I thought you had brains and yet you are useless. I'm going to sell the house and no one will stop me," shouted the man as he got to his feet and started walking away.
(Continues to next week).