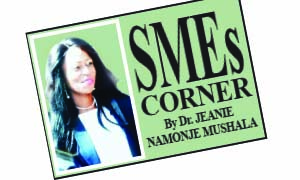 Majority of the developing countries have an imbalance between the poor and the wealthy people. The inequality has created a wide gap such that the only way to balance it is to ensure that everyone is supported and included.
When you take a close look at the demographics of families in poverty around the globe, you notice that they are diverse, and no one wants to be poor. But how can this cycle of poverty be broken? Unemployment and exclusion are one of the factors that drive poverty.
Majority of the impoverished families are those born from poor families and the legacy is inherited from their parents because they lack resources such as financial capital, education and lack of connections to support them. Savings and financial assets are critical to manage unexpected setbacks and build economic security in the absence of formal employment. Entrepreneurship plays a vital role in economic development by creating employment and providing financial security.
This week's article points out the causes of poverty and what can be done to address the vicious cycle that has been in existence for a very long time. The emphasis on entrepreneurship has a positive impact on poverty reduction to a great extent considering that formal employment is scarce today.
For many years now, the trend has been that business or farming is for the uneducated, which is a very wrong perception and has to be erased from the minds of the people. Breaking the cycle of poverty requires a lot of effort rather than relying on perpetual handouts.Those who believe in giving perpetual handouts to those who are able to work and earn a living are not doing justice to them. The attitude of laziness is what prompts people to rely on handouts. Many people want to make quick money by depending on others when they can find something to do.
They would rather acquire quick money rather than work for it. This kind of attitude is what promotes laziness and it is a conduit to poverty among many households.Donors have just been fatigued by giving perpetual handouts which often has little impact on poverty reduction unless accompanied by sustainable projects such as agribusiness.Breaking the cycle of poverty through donor funds is not a lasting solution.
Social entrepreneurship creates value when a combination of resources is exploited on opportunities which ultimately improve communities.
Family social networks have a critical role in breaking the cycle of poverty in the sense that when you have connections, it is easy to create relationships and support is sought from your network.
Similarly, social networks in business play a significant role in sharing information, ideas as well as exchange of business opportunities. The value created among market participants has a profound impact that can address the inequality by creating jobs and contributing largely to gross domestic product (GDP).
In addition to that, social capital plays an important role when values, norms and ideas are shared. This support system is so powerful and cannot be underestimated.
As young people are growing up, it is only fair to foster innovation that can mold them towards what they can do to earn a living. In the absence of formal employment, skills training and capacity building can give them more insights on how to survive and change their perception about solely relying on formal employment alone.
There is a need to develop innovative and better ideas that encourage entrepreneurs to acquire survival skills.
The other factor that is critical and needs to be addressed is diversification rather than leaning on one product. For example, we know that maize is Zambia's staple food, however leaning on maize alone is not sustainable. There are many other crops that Zambians can explore and export to gain revenue. Even other sectors in business can be explored where there are gaps.
Easy as it may sound, poverty can be reduced when there is a combination of support in all areas in terms of infrastructure, financial capital, social network, education as well as inclusion.
Additionally, to fight poverty, there must be a mindset change that will focus on improving the livelihood by finding an income generating activity for support. Young people must rise to the occasion and fight the plight of poverty.
For Comments: email jeanmushala@gmail.com
Mobile: 0966751626
The Author is a seasoned banker, has a Bachelor of Arts, honours degree in Business management/a Master of Business Administration from
University of Sunderland (UK) and has a Doctorate in Business Administration from the Atlantic International University, United States of America (USA).