Published On January 1, 2022 » 1304 Views»
Features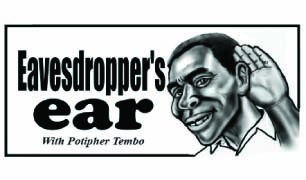 IN some vulnerable families, some young men and women who have completed grade 12 engage themselves in all sorts of jobs, not because they like them, but because they want to raise money to go to colleges.
For some young women, the most common jobs they engage themselves in are those of washing linen such as blankets and clothes for some families.
The young women go from door to door especially in low density areas where they ask for some piece works and are paid soon after finishing doing the odd jobs.
However, there have been some young women, after finding that they were hard working by the people they did piece works for were employed as house maids to do all the house chores including cooking, sweeping and washing and after working for some time and raising the money they wanted for their education, they left.
In some instances, the young women were employed as maids by some women who were nicely married to some men who were well educated and in good employment when they (the women) had not been to school.
What was saddening was that some of the house wives who employed the maids were cruel, abused insulted and ill-treated their maids.
While some employers and their children abused and ill-treated their maids, some maids could not take it and reacted to the ill-treatment.
A few days ago, I was in Kitwe where I escorted a friend to see his ailing mother who was staying with her son (the friend's elder brother) in Chambori Township.
We were in the house seeing my friend's sick mother when she (the sick woman) called for someone known as Rita to bring her some water to drink but another woman told her that Rita was not present at the moment and instead went to the kitchen to bring the water.
When she came back, the sick woman asked the other woman where Rita had gone in the sweltering heat which was being experienced in recent times.
The other woman responded while handing the cup of water to the sick woman:"Pali uko umunankwe amutwele uko balefwaya house maid (There is somewhere her friend has taken her where they are looking for a house maid).
The sick woman looked at the other woman and said:"Kuti aya shani mukufwaya incito? Bushe tabomba incito yabu maid uko abomba?"(How can she go to look for a job? Doesn't she work as a maid where she works?).
The other woman shook her head while looking at the sick woman.before she said:"Bushe mayo tamwaishiba ukuti Rita alileka incito uko alebomba? (Mother, don't you know that Rita stopped work where she was working?).
When the sick woman said she did not know that Rita had stopped work, the other woman started explaining that Rita, who was the sick woman's granddaughter, stopped work after beating her boss together with her daughter.
"Umushikulu wenu aliuma ba boss bakwe no mwana wabo umukashana eco alekele incito," (Your granddaughter beat her boss and her daughter, that is why she stopped work,) said the woman.
The sick woman who I later came to know was the mother-in-law to my friend's brother's wife and the mother to Rita shook her head in surprise wondering why she (her granddaughter) would beat someone who was paying her money to pay for her education.
It was then that the other woman explained why her daughter beat her boss and her daughter.
According to the woman, her daughter who took a job to as a house maid to raise money to do a course at a named college beat her boss' daughter because she insulted her and called her daughter of a bitch and when she explained to her boss why she beat her, her boss also insulted her and agreed that she was a daughter of a bitch.
"Umwana waba boss wakwe alimutuka no kumweba ati mwana wambwa. Alifulwa pakumweba ati mwana wambwa pamulandufye wakuti alebabombela," (Her boss' daughter insulted her and called her a daughter of a dog (bitch) just because she was working for them), explained the woman.
I saw the sick woman shake her head before she commented that it was wrong for her granddaughter's boss to call her a daughter of a bitch and it was also wrong for her boss to support her daughter in using such abusive language to someone who worked for them.
"Umwana wambwa kuti ababombela shani?Tabakwata amano bonse. Alicita bwino ukuboma nokuleka incito,"(How can a bitch's daughter work for them. They both don't have brains. She did well to beat them,) commented the woman.
The other woman then went on to explain why her daughter was insulted and called a daughter of a bitch.
She narrated that on the material day, her daughter got home earlier than she always did and when she asked her why she knocked off early, her daughter told her that she had been fired.
She said it was on a Friday when her daughter got home looking frustrated and when she asked her what the problem was, she told her that she was busy sweeping the house when her boss' daughter walked into the house without removing her shoes which were muddy as it had been raining.
The woman said her daughter told her that she cleaned the mud without saying anything, but a few minutes later, her boss' daughter again walked into the house with more mud on her shoes and when she started cleaning the mud again, she told her boss' daughter that it was muddy outside and it would be better for her to remove the shoes when entering the house.
"Elyo amwebeleukuti alefula insapato pakwingila mung'anda pantu kwali amatipa ilifulwa ati alitumpa teti alemweba ifyakucita. Lintu amwebele ukuti tekuti atwalilile ukukolopa amatipa munga'nda pantu alinaka, umwana waba boss wakwe amwebele ukuti nincito yakwe ukukolopa mung'anda ngamwalamba eco abelela maid," (When she told her to be removing the shoes when entering the house because it was muddy, she was annoyed saying she was stupid she shouldn't be telling her what to do. When she told her that she could not continue to mop the house because she was tired, her boss' daughter told her that it was her duty to clean the house when it was dirty and that was why she was a maid), explained the woman.
When she told her that she could not continue to mop the housebecause she was tired, her boss' daughter told her that it was her duty to clean the house when it was dirty and that was why she was a maid!
As an eavesdropper, I wanted to hear more.
(To be continued next week)
For comments: potiphertembo2014@gmail.com.0966278597.