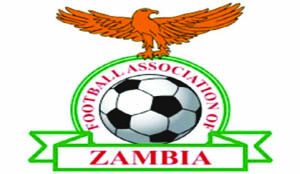 By CHILA NAMAIKO –
FAZ Division One Two League side, Choma Municipal Cutters held its elections that saw local business executive Joyson Sikale elected as chairperson.
Choma Municipal Council (CMC) assistant public relations manager Robert Zawe, who was ushered in as secretary, confirmed the new executive committee in an interview yesterday.
Zawe said Sikale will be deputised by Newe Ngwiza with the vice secretary being Assun Ngwenya while committee members are Justin Chombo, Chalton Makondo, Charles Siaziro and Agrippa Hansaka.
And Zawe said the team would work hard this season which kick off next month to ensure that the club earns promotion to the first division.
"As a team, we are very determined to win and we shall work hard this
season. We want to top the league as we begin our season in March," he said.
Zawe has since appealed to the corporate world to sponsor sporting activities.
He said the club was part of the local authority's initiative of promoting sports to keep the youths from illicit activities.