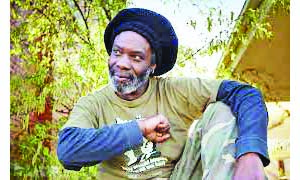 By JOWIT SALUSEKI –
Larry Maluma's newly released 13th album titled Justice is today expected to hit the market.
This comes about 37 years after the Zambian-born musician relocated to Australia.
In this latest studio project, the non-aging Maluma has worked with some of the finest Australian musicians.
The soft spoken artiste has incorporated African roots reggae with an influence of jazz, soul and Jamaican.
Maluma has worked with the likes of Vika and Linda Bull, Christopher Bekker, Jason Heerah, Nicky.