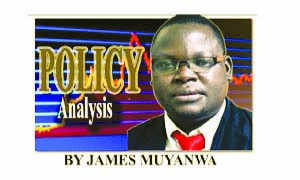 WITH the world increasingly becoming a global village, whatever happens in one part of the global indirectly affects all.
This forum alluded to the trickle-down effects of the COVID-19 just when it first broke out in China in late 2019.
Indeed even before Africa recorded any case, those economic effects were already evident in terms of disruptions in the supply of commodities and others.
Two-to-three years down the lane, the world has been gripped by another happening, the Russia-Ukraine War, which is degenerating into a global calamity.
This is particularly so given the role played by Russia in both export and import market for various commodities.
Although it cannot be compared to China in terms of the magnitude of the market, it occupies an outstanding position in the international trade, making its absence or impaired presence in the sector a big blow.
For instance, Russia is the world's third-largest oil producer after the United Stated (US) and Saudi Arabia.
The country is also the second-largest crude oil exporter after Saudi Arabia.
According to the International Energy Agency, about 60 per cent of Russian oil exports go to European countries.
It is little wonder, therefore, that the Ukraine war has sent crude oil prices soaring to their highest in 14 years, reflecting how no producer can easily replace Russian output.
With major oil producers still wary about ramping up production for fear of a sudden price reversal, investors and economists say oil prices will remain high unless countries cut consumption.
International benchmark Brent crude touched a high of more than $139 a barrel on Monday, the highest since July 2008.
US benchmark West Texas Intermediate reached $130 per barrel- also the highest price since 2008 and up more than 60 per cent from the beginning of the year.
This spike in the prices of oil has piled on the inflationary hike that the world was already experiencing due to the fore-mentioned COVID-19 pandemic.
The International Monetary Fund (IMF) has already warned that the already serious global economic impacts of the war in Ukraine would be all the more devastating should the conflict escalate.
Even as forecasts remain subject to extraordinary uncertainty, the economic consequences of the invasion by Russia on its eastern European neighbour are already serious, according to the fund.
The threat of sanctions on Russian hydrocarbon exports and uncertainty surrounding supplies will worsen the market tension.
Some oil traders are also avoiding Russian oil out of concern about US secondary sanctions on financial transactions with Russian entities.
Similarly, economic experts project that gas prices will rise by at least 50 per cent this year, over the fivefold soar last year.
Europe has limited gas stockpiles, and there are concerns about supplies for the 2022/23 northern hemisphere winter season.
Another international commodity which the war will directly affect is wheat, whose prices alongside those for maize, barley and rapeseed are highly likely to increase.
According to the Economist Intelligence Unit (EIU) Russia and Ukraine jointly account for more than a quarter of the global wheat trade and produce 12 per cent of calories consumed globally.
Therefore the disruptions to trade routes in the Black Sea would increase pressure on grains prices.
Further, Russia is a major producer of potash, phosphate and nitrogen containing fertilisers in the world.
It produces more than 50 million tonnes a year of the fertilisers which translates into 13 per cent of the global output.
The country's fertiliser producers temporarily halted exports last Friday, in a sign that sanctions imposed after Russia's invasion of Ukraine could have a global impact.
Major international shipping groups including container lines suspended almost all cargo shipments to and from Russia to comply with the Western sanctions.
"Failures in fertiliser shipments could have a direct impact on national [food] security in several countries and cause serious food shortages for hundreds of millions of people already in the medium term," Russia said in its statement.
EIU further states that Russia is also a major producer of several base metals like aluminium, titanium, palladium and nickel, all of which are expected to post price jumps.
For instance, according to REUTERS, the London nickel prices more than doubled yesterday to cross the $100,000-a-tonne level for the first time ever.
Three-month nickel on the London Metal Exchange (LME) soared by 71 per cent to $82,250 a tonne after earlier in the session, shooting up by nearly 111 per cent, to a record $101,365.
Russia supplies the world with about 10 per cent of its nickel needs, mainly for use in stainless steel and electric vehicle batteries.
Prices of other industrial metals also jumped yesterday, with benchmark zinc and tin on the LME rising to record highs of $4,896 a tonne and $51,000 a tonne, respectively.
The prices of the metal more relevant to Zambia, copper, are also going up.
The LME copper rose by 2.5 per cent to $10,542.5 a tonne yesterday together with those for aluminium at 3.9 per cent to $3,886, lead by 8.2 per cent to $2,663, zinc at 9.1 per cent to $4,486 and tin at seven per cent to $50,000.
Copper prices had reached an all time high on Monday on LME at $4.90 per pound.
"What could be happening is the Ukrainian conflict is driving people to try to stockpile copper concentrates for future use in case the prices go even higher," said Mark Thompson who is the vice-president of environmental affairs at Montana Resources, an active copper mine in Butte.
To Zambia, Africa's second largest copper producer, the increase in the prices of the metal is a good thing which may help to mitigate some of the negative effects of the war.
It is, however, the prices of other products like oil, fertiliser and wheat which should be a major concern to the Zambian government and people.
It is against that background that President Hakainde Hichilema last week called on line ministries to be on high alert and come up with strategies to mitigate the adverse effects that may arise in Zambia from Russia's invasion of Ukraine.
According to State House the Government is observing the possible effects of the tension on important global commodity prices such as oil and fertilizer.
Next week, God permitting, the article looks at the possible direct effect of the Russia-Ukraine war on the Zambian economy.
For comment, call: 0955431442, 0977246099 or email: jmuyanwa@gmail.com.