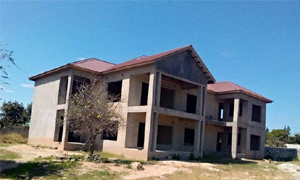 By KASONDE KASONDE –
THE Anti-Corruption Commission (ACC) has seized property belonging to former Gender minister Elizabeth Phiri which was meant to be a health post for a community in Chongwe but was transformed into a residence.
ACC spokesperson Queen Chibwe said the seized property in Silverest area was built in 2010.
Ms Chibwe said the seizure follows investigations showing that property number L/23202/M was designated for the construction of a clinic and was allegedly corruptly acquired by Ms Phiri.