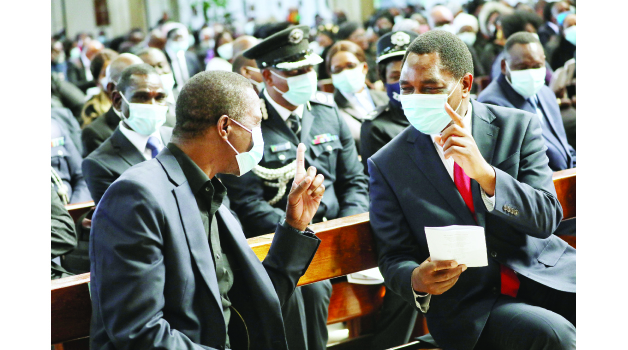 By STEVEN ZANDE-
PRESIDENT Hakainde Hichilema says Zambians should be conscious that the country has lost the last member of the first Cabinet after independence and be inspired to learn more about ideals founding leaders stood for.
President Hichilema said the death of veteran politician and freedom fighter, Sikota Wina, should inspire more Zambians to learn about ideals that drove founding fathers to stand united to liberate the country from colonial rule.
"From that alone, we must know that we are burying a great individual. I think we must learn from that.