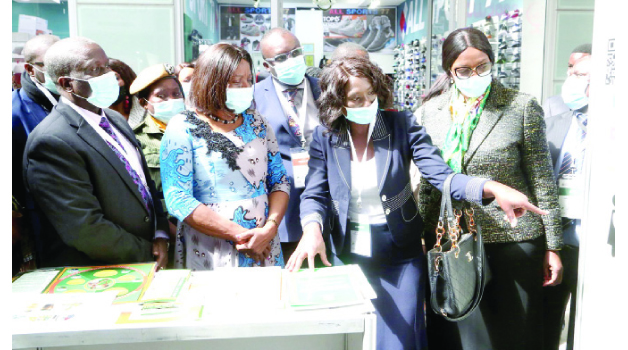 By STEVEN ZANDE-
VICE-PRESIDENT WK Mutale-Nalumango says Africa should turn the crisis in Europe into an opportunity for it to feed its 1.5 billion people, thereby making the continent food secure.
Ms Mutale-Nalumango said that was possible because Africa had all the required ingredients to make the continent the world's bread basket.
She said this when she officially opened the exhibition of the African Union (AU) theme of the year 2022.