DESPITE being 'weak' in implementation, coupled with the country espousing strong Christian values, Zambia has some of the most liberal abortion policies of any sub-Saharan African country.
The Termination of Pregnancy (ToP) Act of 1972 permits abortion in Zambia under the following circumstances: the pregnancy causes risk to the life of the pregnant woman and risk of injury to the physical or mental health of the pregnant woman.
Other circumstances to which the 1972 Act permits include risk of injury to the physical or mental health of any existing children of the woman greater than if the pregnancy were terminated; or if there is substantial risk of fetal malformation.
It is against this backdrop that some local Non Governmental Organisations (NGO) operating in Zambia normally ride on the 1972 Act to solicit for funding to carry out various sexual reproductive health services in the communities.
Among such services include legal abortion.
But recently, the US Supreme Court in its bombshell ruling on June 24, 2022, dealt a blow that would embolden organisations and lawmakers in Africa, Latin America and beyond.
Reproductive rights experts and activists fear that the US Supreme Court's decision to revoke a woman's right to abortion could threaten efforts to liberalize laws in other countries and fuel calls to roll back progressive legislation, including continued funding to NGOs championing sexual reproductive health services.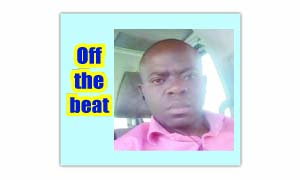 In Zambia, some local organisations that benefit from Western funding are, however, tight-lipped on the matter.
But Evelyne Opondo, senior regional director for Africa at the Centre for Reproductive Right (CRR), urged extra vigilance against moves to 'erode' reproductive health rights in countries that have made recent progress.
She said it was crucial to strengthen training with the police and hospital staff to ensure they were not influenced by what she termed as anti-abortion rhetoric, understood the law, and did not harass
abortion providers in different countries where abortion was allowed under specific circumstances.
Apart from Zambia, African countries that have recently eased abortion restrictions include Kenya and Benin.
Ms Opondo warned that for Zambia's neighbour Malawi, the US repeal on abortion could stall efforts to pass legislation to allow abortion when a woman's health was at risk and women will continue to die as a result.
She said the ruling could also hurt efforts to expand access in other countries such as Sierra Leone, Zimbabwe, Madagascar and Senegal, among others that heavily rely on western funding to carry
out sexual reproductive health services.
According to the World Health Organisation (WHO), around 60 countries have expanded rights in the last 30 years.
Only a handful has moved in the opposite direction, including Poland, El Salvador, Nicaragua and Honduras.
The WHO says around 73 million induced abortions take place worldwide each year.
The United Nation (UN) body further says six out of 10 of all unintended pregnancies, and three out of 10 of all pregnancies, end in induced abortion.
The WHO warns that around 45 per cent of all abortions are unsafe, of which 97 per cent take place in developing countries.
Recently, a retired midwife on the Copperbelt expressed concern on the alleged mushrooming of private surgery clinics that are offering unsafe abortions in various townships in the country.
Elizabeth Mvula of Kitwe warned that the country was sitting on a time bomb due to various clinics that had sprung up especially in urban areas, such as Kitwe, Ndola, Lusaka and other major towns, that were
offering unsafe abortions.
Ms Mvula said certain foreigners had also set up surgery clinics in townships where young women, especially students in tertiary institutions, were flocking to terminate unplanned pregnancies.
As earlier outlined, the abortion law in Zambia allows a woman to seek the termination of pregnancy when her own life and health may be put at risk by the pregnancy, or when the fetus may be expected to be damaged or diseased.
But strong Biblical values, stigma, shame and societal teachings normally prevent women from aborting their pregnancies.
However, illegal termination of pregnancies still occurs in communities.
Health experts believe lack of access to safe, affordable, timely and decent abortion services, coupled with stigma associated with abortion, poses risks to women's physical and mental well-being.
Going forward, it will be interesting to see if the US repeal on abortion will in any way have a long term affect on organisations that rely on the country for funding in order to carry out various sexual
reproductive health services.