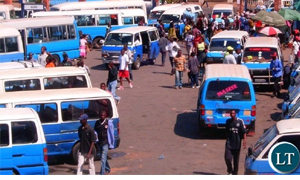 By CHUSA SICHONE –
THE Road Transport and Safety Agency (RTSA) is this week expected to announce new bus fares after approval by stakeholders.
This followed a consultative meeting between the RTSA and bus operators yesterday to consider the proposed reduction in bus fares after the Energy Regulation Board (ERB) adjusted the fuel pump price downwards on Sunday.
RTSA head of public relations Fredrick Mubanga said yesterday that the agency had a meeting with the Bus and Taxi Owners Association of Zambia, Bus and Taxi Drivers Association of Zambia, Commuter Rights Association of Zambia (CRAZ) and Zambia Consumer Association.