By JOSEPH BANDA-
THE Catholic Relief Services (CRS) has unveiled an electric motor vehicle with Green Economy Minister Collins Nzovu saying the development fits into the Government's aspirations of transitioning Zambia into a climate-resilient and inclusive green economy.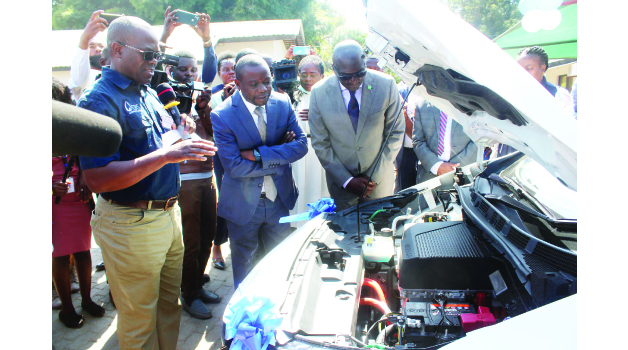 He said electric vehicles were responsible for considerably lower greenhouse gas emissions over their lifetime than conventional internal combustion engine vehicles.
He said at the launch of the motor vehicle yesterday that the increased use of electric vehicles would lead to reduction of Zambia's greenhouse gas emissions and contribute to the attainment of emission reduction ambition.