Published On August 18, 2022 » 706 Views»
Features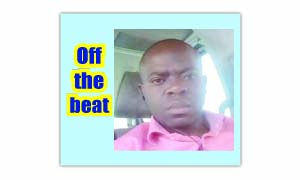 THE mere mention of Mwinilunga District in North Western Province brings to memory either the tasty pineapples that are synonymous with the area or the discovery of gold at Kasenseli.
However, ever since the infamous Kasenseli Gold Mine was closed in October 2021, the local artisanal miners who invaded the mining area have turned to stone crushing to sustain their livelihoods.
In areas such as Kawiku, Mudanyama, Kampemba, Musela Hill, Lunga, 9
Miles, among others, stone crushing is providing a number of jobs to local people and has become a source of revenue from which people hope to improve their living standards.
Groups of men, women and children crushing stones has become a common sight around the aforementioned areas of Mwinilunga District.
The stone crushers are symbolic of the 'illegal' quarrying for stones that is now so evident in dotted areas of urban places of Ndola, Kitwe, Kabwe, Lusaka, among other towns.
While the local people are benefiting from the God-given natural resource, poverty and environmental degradation is becoming a vicious circle because while the underprivileged benefit from the natural resources, a degraded environment threatens their survival.
Some sections of society and environmentalists are worried that the two effects of poverty and the environmental damage has the potential to create vulnerability among the people.
This is evidenced by what is obtaining not only in Mwinilunga but in other areas of the country where environmental degradation is slowly
taking a toll and having a negative impact on the climate.
In Mwinilunga District, residents have literally deserted their homes in order to make a small fortune from the newly discovered 'gold' which comes in form of stone crushing.
A medium sized bucket of crushed stones fetches between K15 and K20.
During a recent visit to Mwinilunga by the author, trucks laden with crushed stones could
be seen criss-crossing the gravel roads that connect to the stone crushing sites.
Village Headwoman Muvumbu of Kanong'esha Chiefdom said her subjects have resorted to stone crushing to sustain themselves.
Mandona Ntambu, who is one of stone crushers, said on a good day, he makes K1,000 while on a bad day, he knocks off with nothing.
Despite the boom in the stone crushing business, the men, women and the children who have descended on the pits are barely making enough to fend for themselves.
Poverty is visible on their faces.
The small quarries being referred to in Mwinilunga and other places around the country are generally used for extracting building materials, such as building stone.
They are usually shallower than other types of open pit mines.
The men, women – usually with children on their backs – and school going children, have resorted to stone crushing from which they earn a livelihood.
Quarrying has become more serious as it is being done indiscriminately by people who indulge in it to make ends meet.
Besides providing income to the stone crushers, stone crushing has led to land degradation, large excavation and dumping of waste materials.
However, the recent opening of the Kaleni Fruit Factory by President Hakainde
Hichilema has given some hope for job opportunities to some local people who rely on stone crushing to earn a living.
It is worth stating that before 1890, pre-colonial Zambia was characterised by subsistence farming.
People lived in villages and chiefdoms where skills, which they developed, were suitable for the environment in which they lived.
In addition, commercial mining, which was introduced during the, colonial period, from a period between 1890 and 1964, mostly attracted labour without specialised skills.
Later as people began getting formal education, they got white collar jobs both in the mining sector and other sectors of the economy.
During this period, some people attained formal education while most of them could not acquire any education at all.
However, the colonial government had developed the mining sector and therefore, post-colonial Zambia began running the country using resources mostly earned from the mining sector.
Formal sector employment was becoming more attractive and with it came new demands for particular skills.
However, the economy began to deteriorate in the mid 1970s following a sharp decline in world copper prices compounded by the oil shock.
It was during this period that government controlled most businesses in the economy while the private sector dwindled.
The lack of sustainable livelihoods in turn exposed many people to poverty since they had no money to purchase goods and services.
When people are poor and many have no income, they cannot contribute positively to the country's economy either in terms of paying tax or offering specialised skills to develop their country.
The government has a duty to make citizens viable not only for the purpose of their individual livelihoods but also for the positive development of the country as a whole.
However, even though the government realised that many people needed to be supported to come out of the poverty trap, it was not possible to create massive employment.
Women and youths were the most affected by poverty as they had limited access to land, other productive resources, as well as inadequate employment opportunities in the formal sector.
It is for this reason that even in the prevailing situation, the women and the youth often come up with various survival skills, including stone crushing.
Since most of them have less education and lack the required skills for the labour market, the Government would do better to empower them through grants and soft loans to boost their economic livelihoods.
The Citizens Economic Empowerment Commission (CEEC); ministries of Small and Medium Enterprises Development, Community Development, and Green Economy; as the Constituency Development Fund (CDF), are some of the platforms where the resource
envelope should target vulnerable people with entrepreneurship skills.
In this way, the vicious cycle of poverty can be broken among the rural and peri-urban poor.
Increased incidents of environmental degradation can also be curtailed as people will be empowered with capital to run small but viable entrepreneurship.