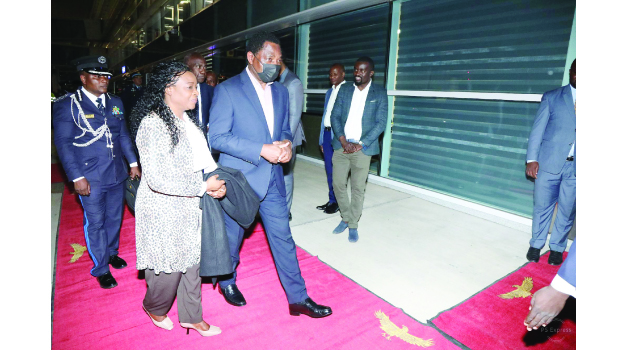 By JAMES KUNDA-
PRESIDENT Hakainde Hichilema says the Government is building on the social and economic gains scored in the first one year of the United Party for National Development (UPND)'s first one year in office.
"This is being done in a bottom up approach, to build the economy from where we found it and this is why the people of Zambia put us in office," Mr Hichilema said.
President Hichilema was speaking to journalists at the Kenneth Kaunda International Airport in Lusaka on Saturday night as he left for New York, United States to attend the 77th Session of the United Nations General Assembly (UNGA).