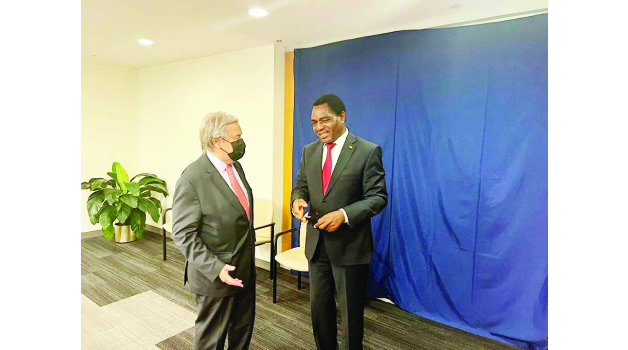 By JOSEPH BANDA-
AT the ongoing United Nations General Assembly (UNGA) in New York, President Hakainde Hichilema has continued with side meetings, engaging various potential investment partners.
On Monday evening he met the United States Development Finance Corporation Chief Executive Officer, Scott Nathan and talks centred around trade investment and financing of programmes that would in turn bring about more jobs and business opportunities.
He said on his Facebook page yesterday that the outcomes from the engagements were very encouraging.