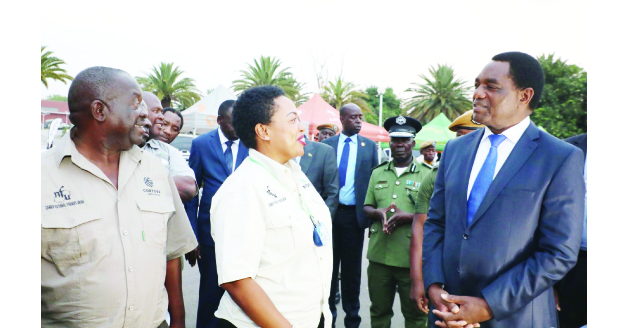 By JAMES KUNDA-
PRESIDENT Hakainde Hichilema has demanded that the agriculture sector must be unlocked for it to enhance productivity and for Zambia to meet the food export markets.
The president said countries like Namibia, Kenya, Rwanda, Qatar and the Democratic Republic of Congo had expressed interest to procure food from Zambia with available funds which would be a direct benefit to local farmers.
"As the New Dawn Administration enters the second year in office, we must unlock the rigidities that are inhibiting us, for instance, from supplying wheat to Namibia which is importing the same from Ukraine.