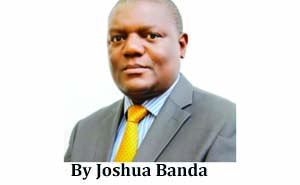 The Africa Food Summit which was held in Dakar, Senegal, recently, highlighted various issues such as the importance of investing in agriculture, arresting soaring inflation in Africa, effects of climate change and effects of the Russia-Ukraine war on the African continent.
The summit came at the right time when Africa is just recovering from the Covid-19 pandemic, the effects of climate change, political instability and conflict in some cases.
As if this is not enough, the continent is dancing to the melody of missiles being exchanged between Russia and Ukraine where the war is significantly raising the cost of fuel and food and disrupting the supply chains of commodities and services.
This has also caused profound financial instability where the poorest countries are the most hit.
Almost every country in Africa has experienced the shocks of this war.
African countries have been politically independent for many, many decades and yet still rely on the West for handouts.

The African continent in general, has a heavy reliance on external markets.
This means that the continent is import based as it imports over 80 per cent of its goods and services.
Ukraine, for instance, supplies sunflower oil, corn and wheat among other products to Africa.
The fact that this war has diverted global political attention from Africa, Africa's' problems will remain unresolved as long as Africans themselves don't get fully involved. According to the United Nations, 282 million people in Africa suffer from hunger.
The important question to ask ourselves is, why should we allow ourselves to suffer from hunger in the midst of immeasurable arable land and plenty of natural water bodies coupled by seasonal rainfall?
The economic damage Africa is experiencing is real.
The social, political and economic pressure is being felt by all African countries and this has the potential to bring about political instability as witnessed in other continents.
The food market supply chains have experienced inflation on food items especially the food items associated with wheat.
Wheat and fertilizer have experienced the most disruption considering that Russia and Ukraine are major exporters of these commodities.
A few examples on the African continent show that Kenya imports wheat from both Russia and Ukraine, while Cameroon imports fertilizer from Russia, Ghana imports its iron ore and steel from Ukraine.
Tanzania experienced sky rocketing inflation to over 30 percent, while Namibia saw its transportation costs rising by over 18 per cent.
It is well known that Russia is one of the major exporters of crude petroleum, refined petroleum, petroleum gas, coal briquettes and wheat.
Other than these, Russia also exports chemical products, metal products, machinery and equipment, agricultural products and general food stuffs.
Other products include fertilizer, lumber, pig iron, plywood, fabric cotton, the list of products is endless.
The African continent is so rich in natural resources, arable land and water, yet we don't maximize these resources. Instead we keep on importing goods, borrowing more and accruing unsustainable debts which result in debt traps.
According to the African Development Bank, Africa spends USD75 billion every year to import more than 100 metric tonnes of food and yet the continent has the potential to feed 9 billion people owing to the vastness of arable land and favorable weather conditions.
What has become of our agricultural experts, commercial farmers, doctors, scientists and engineers?
This continent has all the expertise required to foster development.
But then why do we fail?
Experts say that Africa remains under developed despite numerous natural resources partly because of corruption and poor leadership.
Weak institutions have also been cited as one of the causes for under development.
Cross-border conflicts are rampant in Africa and it takes away precious time meant for fostering development.
The huge reserves of minerals are mismanaged creating inefficiencies coupled with unnecessary bureaucracies.
The sub-Sahara Africa is the most impacted. Lack of education has equally been said to be one of the reasons Africa is poor.
The rural communities suffer the most when it comes to accessing education. Generally, citizens cannot afford the cost of receiving education.
Lack of healthcare and poor healthcare affects masses in Africa.
The majority of the people are unable to access basic health attention, let alone good health care which is needed if every person is to enjoy good health.
Lack of business, technical know-how
Most of the medium and small scale enterprises do not realise that entrepreneurship makes the economy better and improves the welfare of the citizens.
Fundamental human right violation results in abuse of human resources and human rights. Unethical practices have been at the helm of gross abuse while huge profits are being externalized and the environment being degraded.
The larger population of Africa is said to be made up of unskilled individuals hence lacking experts who are essential to the success of the economy.
Experts say the Western-based multinational mining companies have been pilfering mineral wealth from Africa for a very long time.
These companies are said to have also been successfully involved in tax evasion, lack of transparency, environmental degradation and pollution, bribery, under-reporting production, over-reporting costs and failing to engage local companies hence suffocating Africa.
Modern-day colonialism cannot be ruled out as being one of the reasons Africa is poor.
Africa should draw many lessons from the invasion of Ukraine.
The continent should put its house in order.
This continent is so rich in raw materials and there is evident scramble for African raw materials by the world.
Africa has the potential to feed itself and the whole world.
Supporting agriculture is key to achieve this factor. African governments must invest heavily in the agriculture sector as this is still a sleeping giant.
By so doing, the reliance on other continents for grain or corn supplies will be reduced hence creating food security for Africans.
Zambia's founding father Kenneth Kaunda, through his policy of going back to the land after retirement, envisioned a Zambia which was food secure.
If Africa was to tap into this vision, food insecurity would be the thing of the past.
Africa should develop its industries such as with steel mills or increase the number of steel mills to reduce heavy dependence on other continents.
Fertiliser plants should be expanded and increased in number to avoid import of fertilizer from other continents.
The resolution of the summit was that its time Africa stopped the dependence on other continents for supply of food stuff and the continent must become the breadbasket for the world.
The author is a procurement and business consultant