Published On March 18, 2023 » 616 Views»
Features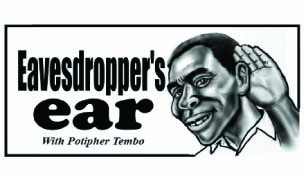 TRADITIONALY, when a man wants to marry, certain conditions have to be met if the marriage is to be legal.
One of the conditions is the need for a man who is marrying to pay insalamu.
Apart from insalamu, men are required to pay what is known in some Zambian tribes as lobola – which is an equivalent of dowry.
If someone has not paid insalamu or dowry, relatives of both the man and the woman do not consider the marriage to be valid even if the couple stayed many years together.
Even when they were facing marital problems and wanted to divorce, the courts of law refuse to attend to them, telling them that there was no marriage between them even if they had children together because no dowry had been paid.
While the couples may have been together and appeared to have loved one another, it is saddening that their marriages were not considered when one of the spouses passed on because no dowry was paid.
Recently, I was in Chiwempala Township in Chingola where I went to attend the funeral of my nephew's uncle-in-law who died after an illness.
There were so many mourners who had come from far and wide to attend the funeral of the deceased man who was in his advanced age and was known to be a man of God who was an elder at a named church.
It was around 06.00 to 07.00 hours when we were seated around a bonfire warming ourselves and discussing various issues while waiting for time for some relatives and friends of the deceased to go to the mortuary to collect the body to be taken to church for service before burial which was slated for 13.00 hours.
It was during the discussions when I heard one of the mourners comment that it was pleasing to see how dearly the deceased old man was being mourned by both his and his spouse's relatives.
"Efyo icililo cifwile cabefi. Pali umucinshi ukufuma kulupwa lwa bamudala no lupwa lwa bakashi babo nokunfwana baleumfwana. Not icililo twaliko icamwipwa wesu," (This is how a funeral is supposed to be. There is respect from both the old man's relatives and his wife's relatives and they are getting along with one another. Not the funeral of my nephew which we attended), said the man.
Another man looked at him and asked:"Calishani icililo camwipwawenu?"(How was your nephew's funeral?).
Before he answered, the man shook his head.
"Cali camusebanya sana. Babululu ba mukashi wakwe uwafwile balikana ukushika ati talipile impiya yacupo kanofye nga alipila elyo balinokushika," (It was very embarrassing. The relatives of his wife who died refused to bury saying he did not pay marriage money and only if he paid was the burial to take place), said the man.
This was interesting and as an eavesdropper, my ears wanted to hear more.
It was just then that another man joined in and agreed that the relatives of the woman were right to refuse to bury until the man paid the money because that was what tradition demanded.
"Bengi sana abaume abopa ukwabula ukulipila impiya shacupo, nomba filya tefyupo. Nangu cakuti umwaume uwaupile ukwabula ukulipila ewafwile, bonse babululu bamwaume no mnwakashi balakana ati tapaliicupo,' (There are many men who marry without paying dowry, but those are not marriages. Even if the man who married without paying dowry was the one who died, both his relatives and the woman's relatives refuse that there was no marriage), remarked the other man.
It was after the man made the comments that the one who started the topic went on to explain what transpired at his nephew's funeral.
According to the man, it was at the funeral where the relatives of his late nephew's wife demanded that he should pay the money which he was charged to marry the woman failure to which burial would not take place.
He said when his nephew got the woman, he forgot about paying the dowry and each time his wife's relatives asked for the money, he kept on dodging.
The man explained that his nephew stayed with his late wife for more than 20 years and the couple had several children together and it was surprising that the woman's relatives were refusing that there was no marriage between the two.
He explained that when his nephew begged that burial of his late wife should take place and they should give him chance to look for the money to pay later, his wife's relatives told him that there was no credit for the dead.
"Bamwebele ukuti takwaba inkongole kumfwa, afwilefye ukulipila elyoukushika kwingacitika," (They told him that there was no credit to death, he should just pay and that would be when burial would take place), said the man.
He said when his nephew's late wife's relatives insisted that the money should be paid, his nephew had no money and his relatives agreed to contribute to raise the money.
"They charged him K5, 000 at that time, but they increased the amount saying K5, 000 was a lot of money at that time but it was nothing now and they demanded K15, 000. We had to seat down to find ways of finding the money. We agreed to contribute and we raised K9, 000 which we wanted to pay them and promised to pay the remaining K6, 000 later but they refused. They wanted everything to be paid at once because if they agreed to get the K9, 000, they would not see the balance," explained the man.
He narrated that it was one of the neighbours at the funeral who was a businessman who lent them the remaining K6, 000 to bail his nephew out.
The man said it was after they paid the money that his nephew's wife's relatives agreed to bury.
"After the burial, we as a family, held a meeting at which we urged all the family members who had not paid dowry for their wives to do so to avoid such embarrassment again in future. As we were discussing this, some of the family members were looking at me thinking I was one of those who had not paid because I had no source of income then. But I told them I paid in kind by tilling my in-laws' land," revealed the man and we burst out laughing.
The man was still talking when someone came to announce that the vehicle to go to the hospital to collect the body had come.
Paying dowry after one's wife died! It was quite a lesson to learn, I thought.
For comments: potiphertembo2014@gmail. com 0966278597.