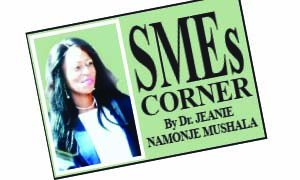 MANY people have lost jobs through retirement, redundancy, termination, non-renewal of contract and have wondered what to do after that especially those who have spent their entire lives working without having a side hustle.
Just know that it is not the end of the world but a beginning of a new dawn.
When this happens, go back to your drawing board and seek ways of surviving through various activities.
This article is an encouragement to those affected by job losses to look beyond their jobs considering that there are lots of things that can be done outside work.
Your talent, qualification, interest or desire can save you from your fears.
Those who are glued to their jobs and have nothing else to do must change their mindset and know that they can do other things as well.
Although business is not for the faint-hearted, if you dedicate the number of hours that you spend in formal employment into your business, you will be amazed at how much you can achieve.
There is an adage which says when one door closes, another one opens.
While some employers disregard the economic hardships when laying off people, God opens other doors and prepares his people for the next phase.
For some people, the future is brighter outside their normal job and one needs to come out of their stagnant comfort zone and move on so that they pave way for better and bigger opportunities out there.
There are many resilient people who have lost employment and doing better out there in the entrepreneurial world.
Not many are born entrepreneurs, some are made in the process while those who are convinced that their source of income can only be obtained from a formal job when they are laid off, another job can be found elsewhere but a side hustle is inevitable to supplement one's survival.
Talented people can utilise what they are good at and earn a living provided they are innovative and thinking outside the box.
Those who are well qualified can share their knowledge and join the academia world of teaching, training, consulting and many others as long as they fully utilise it and not waste it.
There are those who are not talented and qualified but passionate about something, they too can make it in life if they put their passion and mind to good use.
While in employment, it is advisable to plan your future, invest in assests, education and invest in a side business to prepare yourself for exit.
Those who plan early enough have less struggles financially in terms of survival than those who do not.
There are many benefits of being in employment because you have access to free medical facilities, allowances, pension contributions which you can fall back on in future, but while working think of your future outside employment so that when it hits you, you will have little to no fears of facing the world.
Small businesses that can earn you income without much capital are writing jobs, training, florists, cake making, tailoring and designing, catering, decor, poultry and trading, the list is endless.
For those that wish to acquire more knowledge in a specific field, they can simply go to school and get an education regarless of their age because there is no agelimit in learning.
Thinking outside the box, creativity and innovative ideas are the main ingredients in having a successful business or income generation activities.
Aside from business, those who start saving at an early age also have an advantage of having a life that has little financial problems because they have something to fall back on.
Zambians must emulate nationals of countries like Germany's who start investing in their children while they are in their mothers' wombs.
They take savings seriously so much that by the time a child is starting school, their savings will have accrued enough to cover for their children's education.
Financial literacy must be taken seriously in Zambia because a few save because of the economic hardships, however, room can be created for smaller amounts which can eventually culminate into huge sums of money.
Inculcating the culture of saving plays an important role in the future of our families.
Savings have different dimensions, some save through pension contributions whilst in employment, other save from their wages or salaries or business and others use the method of a lumpsum investment.
It all depends on what best method suits your pocket.
All in all, a side hustle big or small is the way to go to subsidise your normal income.
For Comments: email jeanmushala@gmail.com, mobile: 0976132835/0966751626.
The author is a banker, with a Bachelor of Arts (honours) degree in Business Management, a Master of Business Administration from University of Sunderland (UK) and a Doctorate Degree in Business Administration from the Atlantic International University, United States America (US).