AS any columnist will tell you, sometimes it is difficult to ascertain whether you are writing to yourself or there are readers out there following your column.
Over the last 11 years or so that I have been anchoring this column, I have learnt that local readers will seldom give feedback, unless they are personally injured by your writing or indeed if they are so enchanted by it.
Usually, when a writer makes a simple mistake or what is perceived by some readers to be a mistake that is when you will see how attentive the readers are.
They will harangue you using all sorts of channels as soon as they discover what they think is wrong, sometimes without even counterchecking.
Similarly, when they are so pleased with your write-up some of them will give you feedback and express themselves on how long they have been keenly following you.
As usual, after my article on the appreciation of the Kwacha last week, I did not know what to expect but I was set off by an inundation of messages and calls from readers.
At first I did not discern whether they were verbal attacks or words of encouragement.
For this week's article, therefore, I wish to feature some of these reactions, especially those which came through text.
Kelvin Mwiinga, from Mazabuka, was the first one and wrote: "I read your article 'Kwacha Rise: Clear economic feat'. Reading through I could get some economic fundamentals being explained, being a risk management practitioner, it is key that I get to know more about business economic risks.
"Do you mind sharing your articles with me and maybe I can also be allowed to ask questions once in a while? I would really appreciate it," he concludes his e-mail.
Of course later I reached out to Mr Mwiinga on his request.
Another reader writes: "This is Chitimbwa in Northern Province- Kasama. I am very much appreciative and also glad to see your statement (article): KWACHA RISE CLEAR ECONOMIC FEAT.
"I have seen your good explanation of forex (Foreign Exchange). That is very good, thanks to the government for looking after our revenue. It is good to see [the] Kwacha rise from as lower as K21 to K19 per dollar, the difference of k2 is very big sir…I end my comment God bless!"
I would like to thank Mr Chitimbwa who communicated through the short messaging service for the feedback.
The next reader, Alasdair B MacLean, whose domicile was not indicated, provided food for thought for me through his inquisitive short feedback.
"[This is a] very informative article in Times of Zambia about forex in general, and Kwacha in particular. I was wondering though if the recent appreciation which seems to have been over the last 14 days could have a report based on value of transactions over each of the 14 days.
"This might enlighten on the reason or reasons for this valuable appreciation. If it shows more supply then the price falls. Do the stats support this? But I am not sure if the price is determined by the forex market or bureaux transactions or both," Reverend MacLean writes.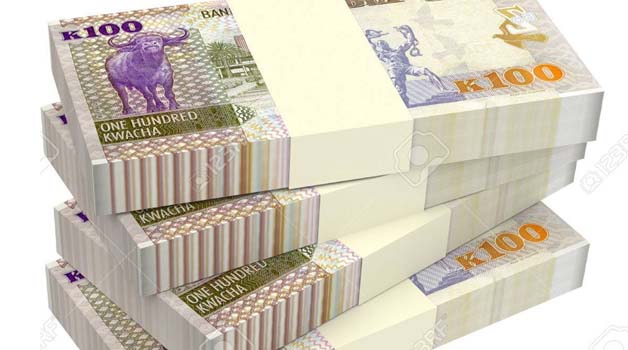 To answer that I had to solicit the expertise of financial analyst, Moses Mwale, who just as I indicated last week, said the recent Kwacha appreciation has had effect on the value of transactions over the period of appreciation.
On whether the price of money is determined by the forex market or bureaux transactions, Mr Mwale says in Zambia the bureaux, as well as commercial banks, are part of the forex market.
In the main, Mr Mwale attributes the recent rise in the value of the Kwacha to increased supply in the dollar from investors who are meeting their yearly income tax obligations
Another reader, Peter Mulenga who introduced himself as an engineer, called from the Copperbelt expressing delight over the article saying the ongoing positive performance of the Kwacha against the major convertible currency was encouraging.
To Barnabas Mwabu, who seemed to have misunderstood the operation of the forex market, the appreciation of the Kwacha was cosmetic since prices of essential commodities like mealie meal were high.
"How come the Kwacha is picking but the prices of mealie meal and other commodities are going up? Please explain to me why as a Zambian I should celebrate the performance of the Kwacha," he inquires in a rather defiant voice.
Like I indicated last week, the change in forex rate is one of the most concrete of the economic fundamentals which are experienced even by lay people.
The change in forex rate is as real as the change in the price of a given commodity and you do not need an economic expert to tell you whether it has occurred or not.
Any change in the forex rate, just like the change in the price of a commodity, is directly felt or experienced by those 'dealing' in forex in one way or another.
It has direct effects on people dealing in the forex in one way or another.
I gave an example of John, a Small and Medium Entrepreneur, engaged in the sale of imported clothes from China or any other country, who, to order his monthly goods in dollar, was spending K10,000 when the exchange rate was about K21 per dollar.
When the value of the Kwacha had picked to about K19 per dollar, John would only need K9,050 to order the same quantities of clothes, all things being equal.
In fact for this week, John would need far less than K9,000 for the same quantity of merchandise.
At the current rate of about K17 per dollar, for instance, John will only need about K8,095!
For comments: 260 0955 431442, 0977 246099 or email: jmuyanwa@gmail.com.