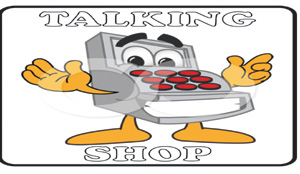 Infrastructure development in the hospitality industry is rapidly gaining momentum as evidenced by the construction of hotels and lodges across the country.
One such developer contributing to this is Union Gold Zambia which is coming up with a number of Protea Hotel infrastructure.
But Briefcase wants to find out what has happened to Union Gold's plan to set up a Protea Hotel close to Levy Mwanawasa Stadium in Ndola. Is ZEMA still dilly dallying on the environmental impact assessment report?
KWSC should jack up
Kafubu Water and Sewerage Company in Ndola should urgently attend to concerns of their customers if the water utility is to operate more effectively.
What has always happened is that, the Company does not announce when it wants to switch off water for maintenance purposes.
The example is what happened on Saturday, March 1, 2014 when the company decided to switch off water from most parts of the city until in the morning on Sunday, March 2.
This is inconveniencing and Kafubu has not even apologised.
Copperfield wins kudos
Kudos to Copperfield Mining and Construction Company for its splendid work on the road network in Ndola such as, Fitente, Shinde and Chinika.
The company has also taken care of the drainages on both sides of the roads and this has reduced floods in these areas.
But the appeal from residents is that authorities should put up speed limiters on these roads to curb excessive speeding by rough drivers, as these roads are used by a high number of pedestrians who include school children.