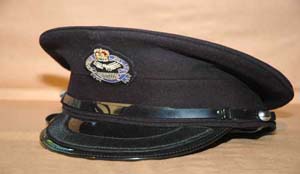 By MOFFAT CHAZINGWA and SYLVIA MWEETWA  –
A TWENTY-NINE-YEAR-OLD woman in Kitwe has been stabbed to death by her husband during a domestic dispute.
Catherine Kasenge of Zambia Township was stabbed on Friday around 19:00 hours and died the same day at the hospital where she was rushed.
Copperbelt Police chief Joyce Kasosa confirmed the incident and named the assailant as Frank Sinkala, who has since been arrested.
She said the two got embroiled in a domestic dispute which saw the husband pick a knife which he used to stab the deceased in the ensuing fight.
The deceased sustained a deep cut in the stomach, on the knee and on both hands
Ms Kasosa said the husband bolted soon after stabbing the deceased and she was rushed to the hospital by members of the community.
"The deceased was first taken to Chambishi Government Hospital and she was referred to Kitwe Central Hospital where she died around 23:30 hours," Ms Kasosa said.
And Ms Kasosa said two men, one of them armed with a firearm, on Sunday broke into a room at one of the buildings at Kasumbelesa Border area in Chililabombwe and robbed four men of K590 and other goods.
She said the robbers broke into the room around 04:30 hours when the four were still sleeping.
"After the robbery, the robbers ran away heading in the direction of the Democratic Republic of Congo," she said.
Ms Kasosa said no arrest was made but that police had launched a manhunt for the robbers.
Meanwhile, a man in Mufulira has been found dead.
Ms Kasosa said that 21-year-old Jackson Chola of 136/D Kankoyo Township was found dead on Sunday in a bush in Kankoyo area.
She said Mr Chola had a bruised and swollen body and was bleeding from the nose.
Ms Kasosa said investigations were launched, though no-one had been arrested.
Mr Chola's body was taken to Ronald Ross Hospital mortuary.
In Kabwe, police have picked a body of a 69-year-old security guard who was murdered by unknown people on Friday night and his body was found dumped near a farm on Great North Road.
The deceased, identified as Billy Mwape of Kamuchanga Township in Kabwe, was found  with deep cuts on his ribs and back of the head.
He also had a bruised elbow.
The body was taken to Kabwe General Hospital mortuary.
Central Province Police chief Standwell Lungu, who confirmed this yesterday, said police were investigating the matter.