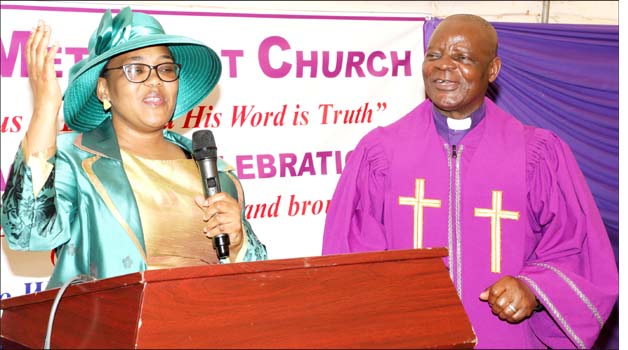 By EMILY KUWEMA –
THE Church has been implored to pray for Government leaders to execute their duties diligently because governance was not an easy task, Information and Media Minister Chushi Kasanda has called on.
Ms Kasanda said the Church was a key partner in national development and therefore considered its role as cardinal.
She said this when she officiated at the Grace Methodist Church third year anniversary celebrations in Lusaka yesterday that from President Hakainde Hichilema's pronouncements, the Government was not in competition with the Church but that the two institutions existed to complement each other by working together.