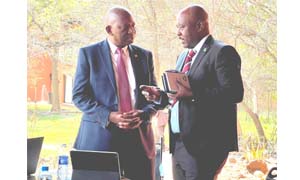 By ANDREW MULENGA –
ACCESS Bank Zambia has committed to collaborate with local authorities to unlock their potential and help grow the country's economy.
This is being done through the bank's support for Small and Medium Enterprises (SMEs) through the provision of credit facilities, transactional accounts and digital banking.
Access Bank Zambia managing director Lishala Situmbeko says economies within municipalities are key for Zambia's economic growth.