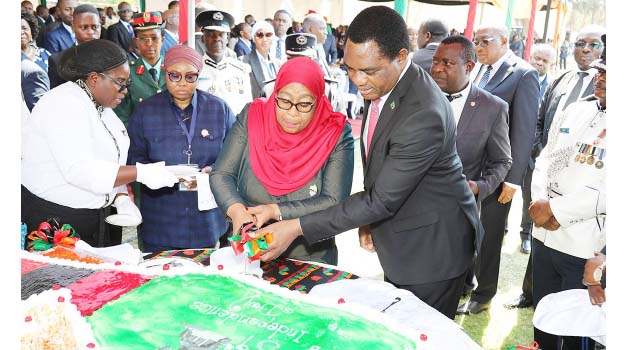 By CHUSA SICHONE –
PRESIDENT Hakainde Hichilema has urged Zambians to emulate former freedom fighters by uniting with a purpose regardless of their differences.
President Hichilema said freedom fighters from different ethnic groupings, gender, denominations and political affiliations, among other inclinations, put up a concerted fight to liberate Zambia from colonial masters, a feat he applauded.
The President said this during Zambia's 59th Independence Day celebrations at State House in Lusaka yesterday.