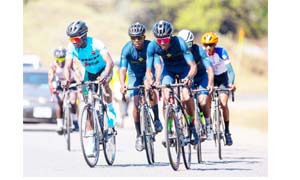 By RONALD CHAWE –
UP to 200 riders will this weekend show their cycling skill in the 140-kilometre 2023 Sweet Race set for Mazabuka.
Cycling Association of Zambia (CAZ) president Andrew Chibuye said the annual Zambia Sugar-sponsored Sweet Cycle Race had attracted elite cyclists from around the country.
Chibuye said in a statement that the event was organised by the Nakambala Cycling Club in conjunction with the CAZ.
"The race known for its high speed and punchy climbs is held on the Mazabuka-to-Lusaka road with the Elite Men category covering as much as 140km to the finish line.