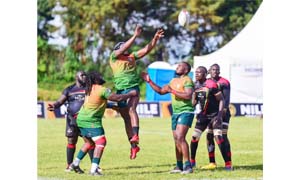 By RONALD CHAWE –
ZAMBIA 15s rugby team captain Ali Bhika says the team suffered at the Victoria Cup because it was poor technically and this is one area administrators would need to work on.
The Mufulira Rugby Club skipper made this observation after Zambia suffered a 34- 12 defeat to Kenya at the 2023 Victoria Cup tournament in Kampala, Uganda.
In an interview, Bhika said Zambia needed to catch up as soon as possible before the top sides go too far away from Zambia.