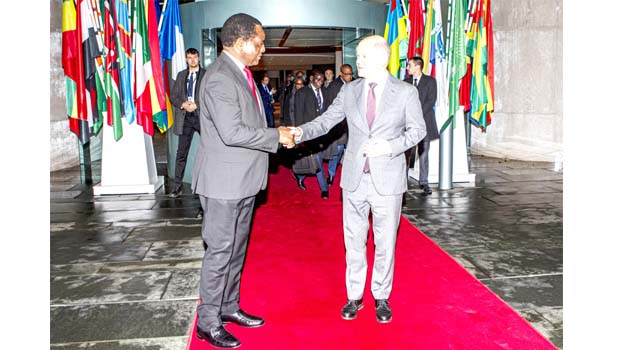 PRESIDENT Hakainde Hichilema has arrived in the Federal Republic of Germany, where he is expected to participate in the 5th G20 Compact with Africa (CwA) conference.
President Hichilema is attending the conference, following the invitation extended to him by the Federal Republic of Germany Chancellor, Olaf Scholz.
State House Chief Communications Specialist Clayton Hamasaka said the President's visit aligns with his ongoing pursuit of economic diplomacy, aimed at attracting trade and investment opportunities for Zambian citizens as part of his economic policy reform agenda.