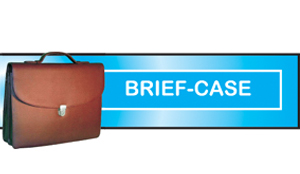 The call by Zambia Consumer Association (ZACA) for Government to set up milling plants through the Industrial Development Corporation (IDC) is worth taking into account.
Prices of mealie meal which is Zambia's staple food, are slowly getting out of reach of ordinary citizens and this will increase poverty levels in the country.
Government will do well to move swiftly and set up milling plants in every provincial centre to help reduce mealie meal prices as well as exploitation.
Kafubu Water challenged
Kafubu Water and Sewerage Company (KWSC) wrote to defend itself from Briefcase concerns (Times Business of March 4, 2014) on its failure to inform customers whenever there is a shutdown at its plant.
But while this is considered, can Kafubu now explain why it did not inform clients in the City about the shortage of water from about midday on Sunday, March 9 to late on Monday, March 10?
Kafubu should just admit its failure to deliver and in addition, the water utility should invest more in customer relations so that clients are informed before or shortly after water is switched off. After all, a customer is always right.
Curb RTAs on Shinde Road
City authorities should quickly look into the problem of excessive speeding during rush hour on the newly rehabilitated Shinde and Chinika roads in Ndola.
A classic example is that of two accidents in a space of one week on Chinika Road where victims sustained serious injuries after their vehicles overturned.
What is urgently needed are speed limiters on various sections of the stretch to curb accidents as any further delay, will result in the loss of lives for both motorists and pedestrians.