By KASONDE KASONDE-
A WOMAN narrated in a Kabwe magistrate's court how her husband was asked to pay K20,000 by parents of two pupils he allegedly forced to have sex with each other so that he should not be reported to police.
Febby Nalungwe told Kabwe Principal Resident Magistrate John Mbuzi on Monday that her husband, Patrick Mwale, a sergeant in the Zambia Army, was asked to pay K20,000 by the parents of children he allegedly forced to have sex.
This is in a case in which Mwale, 37, of Chindwin Barracks is charged with indecent assault contrary to the Laws of Zambia.
Mwale is alleged to have forced R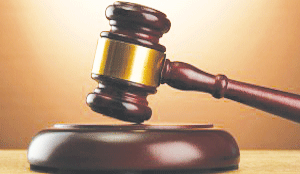 eagan Mpundu, 19, and a 16-year-old girl to have sex while he watched before forcing himself on the girl.
Ms Nalungwe told the court that on May 14, 2013 after her husband knocked off from work, she sent him to town to run errands for her and on his way back he met the two pupils in a bush.
She said her husband explained to her when he returned home that he met the two in a compromising manner and threatened to report them to school authorities and to their parents.
Ms Nalungwe said her husband told her that after they pleaded with him not to do so, he decided not to report them and that is how they parted ways.
She said she was surprised on May 18, last year when the boy's uncle followed her husband and summoned him to his house for a meeting.
Ms Nalungwe said she and the husband went to the meeting where the parents of the two asked her husband to pay them K20,000 failure to which he would be reported to the police for forcing the two pupils to have sex and also for having carnal knowledge of the girl.
She said her husband refused to give them the money and insisted that he did not force them to sleep together and did not have sex with the girl.
Ms Nalungwe said her husband got upset and left the meeting, and that it was at that point that the parents told the two what to tell police officers at the police station when they reported the case.
"They were told to tell the police officers that Mr Mwale forced them to have sex and later slept with the girl and told the girl to say the white stuff that was found on her skirt was Mr Mwale's sperms," she said.
In cross-examination, Ms Nalungwe was asked whether she was twisting the truth in court to protect her husband from going to jail to which she responded that she was telling the truth.
The case was adjourned to April 11, this year for mention and April 17, this year for continuation of defence.
Bail for the accused was extended.